Overview
Aster Integrated Liver Care is a liver-specific specialty program where the best liver transplant surgeons, liver specialist doctors, and the entire team works in an integrated structure to help patients with complex liver diseases. The Integrated Liver Care (ILC) and Centre of Excellence (CoE) at Aster Hospitals provides comprehensive care for patients and covers all the aspects of liver disease with its wide spectrum of services ranging from medical care, interventional radiology procedures, complex liver, and pancreas resections, including robotic hepatectomy and the full spectrum of both paediatric and adult liver transplant.
With over 92% success rate, the ILC at Aster Hospitals is among the best specialty centers in the country yielding optimal results with the help of a dedicated team of liver specialist doctors with extensive experience and knowledge. Standing up with an experience of over 500 liver transplants at Aster CMI and Aster RV, Bangalore and Aster Medcity, Kochi, these specialized centers have been able to sustain donor morbidity to an extremely low rate of 3 percent with zero percent mortality. 
Aster Hospitals also has one of the largest paediatric liver transplant program in the entire South India, that supports complete comprehensive care for liver diseases in children. Comprising some of the best hepatologists in Bangalore (liver specialist doctors), best liver surgeons, trained coordinators, counsellors, and a nursing team along with critical care specialists, anesthetists, interventional radiologists, and physiotherapists, Aster hospitals in Bangalore & Kochi, are one of the best liver care centers. The teams at these centers have been trained at some of the best hospitals and specialize in liver treatment abroad, holding a vast experience in hepato-pancreato biliary and abdominal multi-organ transplant surgeries.
At Aster, the Integrated Liver Care Program takes the multi-disciplinary care concept further and provides multispecialty care, coordinating various specialties at the patient's bedside. The Aster ILC team is a single point of care for a patient suffering from liver disease with its contemporary infrastructure, dedicated 6-bed transplant ICU, an 18 bedded Liver ward with deluxe, single, and double rooms, MARS Liver dialysis unit and the Advanced Therapeutic Endoscopy unit (ERCP, EUS). It also has a large ICU for all non-transplant patients as the department forms the referral unit for all patients with any liver problems.
Rated as one of the best liver treatment hospitals in Bangalore and South India by The Times of India Critical Care Ranking Survey, Aster Hospitals, with its diverse team, also has one of the largest liver transplant programs in India.
We have some of the best specialty doctors from around the world, they bring years of experience and offer evidence-based liver transplant treatment to ensure the best care for you.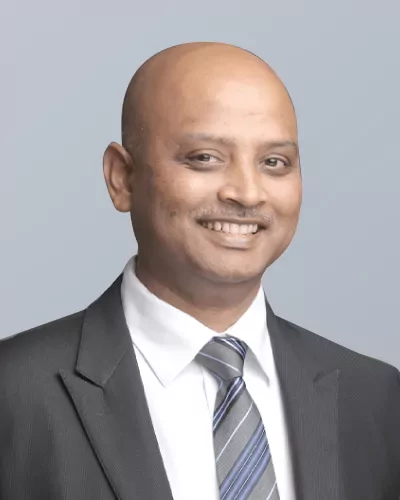 Lead Consultant - HPB & Liver Transplant Surgery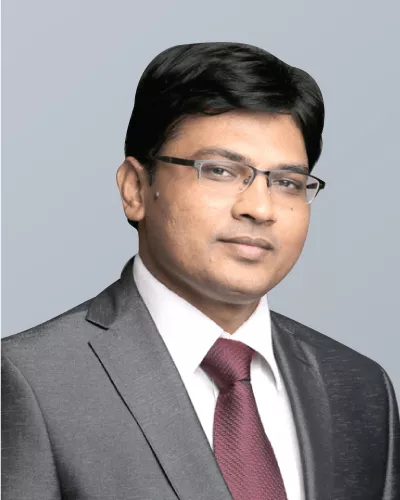 Consultant - HPB & Transplant Physician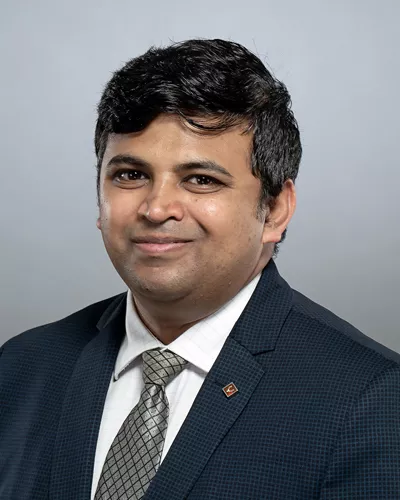 Consultant- HPB and Liver Transplant Surgery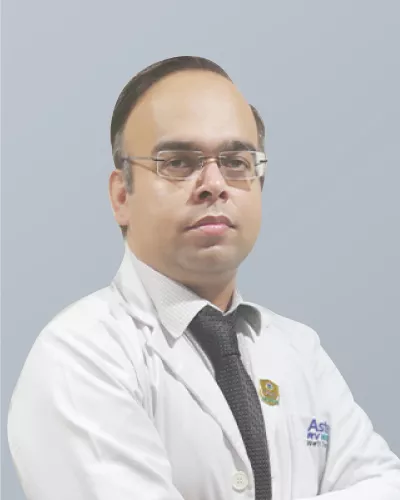 Consultant - Hepatologist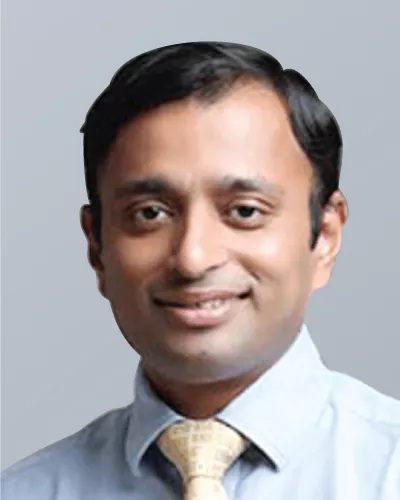 Senior Consultant - Hepato Pancreato Biliary & Abdominal Multi Organ Transplant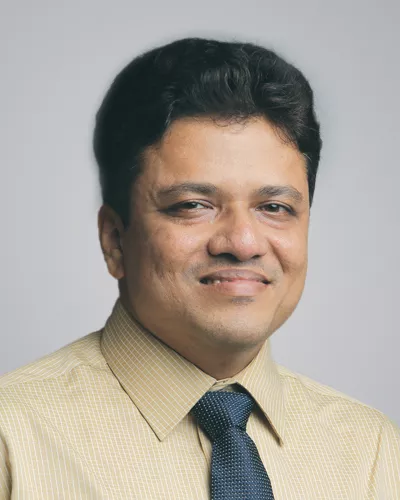 Senior Consultant - Hepatology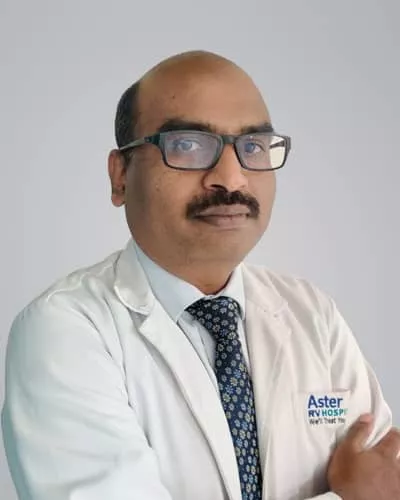 Consultant - HPB and Transplant Surgeon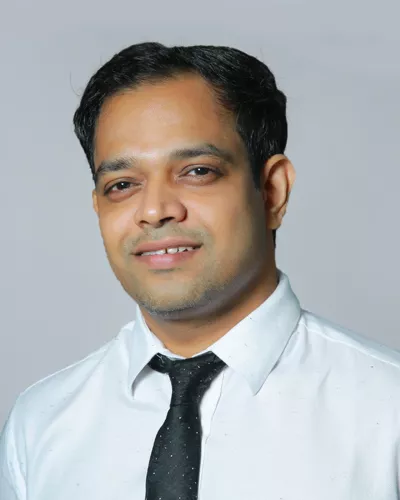 Consultant - HPB & Liver Transplant Surgery
What our Patients Are Saying
Our patients are our best advocates, hear the inspiring stories of their treatment journey
Paediatric Liver Transplant | Baby Abdullah
Living Donor Liver Transplant
Mr. Jehozadak | Liver Transplant
Pediatric Liver Transplant
Pediatric Liver Transplant
Affordable Liver Transplant Initiative for Children
Children with liver failure should have access to liver transplantation regardless of their family's economic status
Rising healthcare costs push approximately 63 million people back into poverty every year because of catastrophic out of pocket healthcare costs. Effective mechanisms to fund costly treatment like transplantation are not available to the majority of the Indian population. Children with organ failure represent a particularly unique and vulnerable group. While over 2,500 children in India are in need of a liver transplantation every year, less than a 150 get access to one. An estimated 2000 children die of liver failure in India every year, and almost all these deaths are preventable with appropriate surgery. 90% of these children fail to receive transplantation primarily due to lack of financial resources or delayed detection.
Children are a rewarding group to treat. Diseases causing end organ failure in childhood are often genetic or environmental, and transplant can be curative. Most parents voluntarily come forward as organ donors should children require transplant. The skills and facilities for performing complex surgery exist in the private and the public sector. Economic factors are often the only reason why transplants are not performed for children.
Hospitals are often reluctant to undertake these surgeries because of lack of insurance coverage for unexpected cost escalations (due to surgical or medical complications), and a lack of guaranteed long term support for medicines and laboratory tests which these children need.
Utilizing funding combining crowd funding supported by Corporate Social responsibility for healthcare has the potential to be a game changer in health care delivery as well as outreach. Selected private/ corporate partners can provide knowledge and skills transfer as well as a potential source of funding for such unforeseen catastrophic expense.
We have created a funding mechanism for affordable liver transplant for children over the past three years using a combination of CSR funding and crowd funding. This involved key stakeholders to ensure pricing control and equitable distribution of funding burden to avoid burdening the family with unsustainable expenses (Figure-1). The internet has lowered search and communication costs allowing funders to easily gather information, monitor their investment, and engage with the social platform coordinating funding, regardless of their geographic location.
The Aster Integrated Liver Care program is the largest supported pediatric liver transplant program in India, having performed 120 transplants for children at a cost of less than 5 lakhs per patient.
Process
Medical assessment of child
Suitable living donor (usually parent)
Psychosocial assessment 
The family's capacity to provide long term care 
Psychological support therapy provided as needed 
Long term care plan