Overview
Blood-forming elements like red blood cells, and white blood cells are made inside the marrow spaces of bone. Bone marrows are precursors that produce the above elements of the blood. Bone marrow transplantation is useful in patients with many hemato-oncological disorders. A successful BMT helps to reduce the chances of disease recurrence and even to achieve a complete cure in many patients.
Autologous BMT is the process where disease-free Bone marrow is collected from the patient after clearing underlying cancer such as multiple myeloma, lymphoma, and neuroblastoma with prior chemotherapy. Autologous BMT is then employed as a consolidation procedure to protect the patient from future disease recurrence. In addition to cancers of the blood, lymph nodes and bone marrow, this procedure has an established role in patients with systemic disorders such as multiple sclerosis, scleroderma, and other autoimmune conditions.
    
Allogeneic BMT involves the collection of Bone marrow cells not from the patient but from another healthy person. The donor can be a brother, sister, another family member or even a totally unrelated person provided there is an acceptable human leukocyte antigen (HLA) match with the patient. Allogeneic BMT is much more intensive than autologous BMT and is usually done for patients with leukaemia, thalassaemia, primary immunodeficiency disorders, aplastic anaemia, sickle cell anaemia, MDS, PNH and lymphoma.
We have some of the best specialty doctors from around the world, they bring years of experience and offer evidence-based treatment to ensure the best care for you.
HOD and Lead Consultant - Medical Oncology & Haemato-Oncology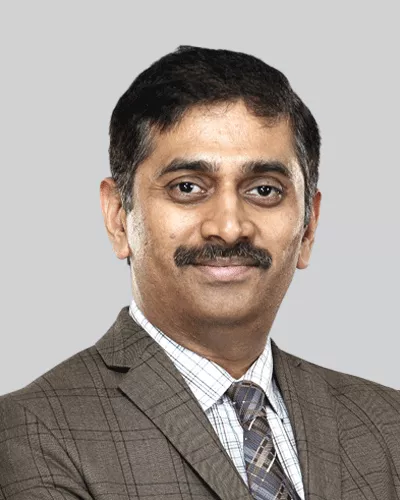 Consultant Haematologist, Paediatric Haemato-Oncologist and Transplant Physician
MBBS, MD, DCH, FRCPCH, FRCPath, CCT (UK)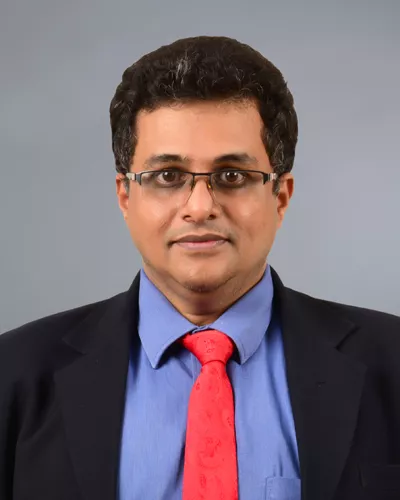 Consultant Paediatric Haemato-Oncologist and Transplant Physician
MBBS, MD, MRCPCH, CCT, FRCP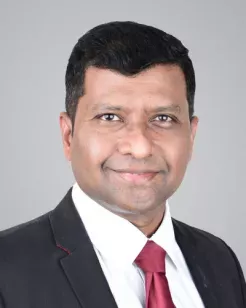 Consultant Paediatric Haemato-Oncologist and Transplant Physician
MBBS, MD (Paediatrics), MRCPCH, CCT (UK), FRCPCH
Does BMT involve a major surgery?
Unlike solid organ transplants, BMT does not involve a major surgical procedure or general anesthesia. Collection and replacement of existing diseased bone marrow and infusion are all done in the BMT unit itself through specially designed central venous access devices.
Can the patient choose the type of BMT?
Usually no; the type of BMT is decided by your Transplant Physician. This will depend on a number of parameters including the disease characteristics as well as the availability of an HLA matched sibling.
What if the patient does not have an HLA matched brother or sister?
This is a relatively common situation. For allogeneic BMTs without an available matched sibling, other options include unrelated donor search from national and international registries, haploidentical transplantation from a healthy parent or umbilical cord blood cell transplantation.
Why should I get BMT done at Aster Hospitals Bangalore?
The overall expertise, state-of-the-art BMT units compliant with Center for Disease Control (CDC) recommendations, large team of reputed doctors, competent and dedicated nursing care and the ability to perform various types of BMTs across all age groups are some compelling reasons to get BMT performed at Aster Hospitals Bangalore. The availability of in-house accessory supportive specialties including Immunology, HEPA filtered Intensive Care beds, Infectious Diseases team, Pain & Palliative team and other medical subspecialities makes our unit complete and comprehensive for the care of BMT patients.
How can a patient get in touch with BMT team doctors at Aster Hospitals Bangalore?
For Haemato-Oncology adult patients and Paediatric Hemato-Oncology related queries, please email Dr Anoop P ([email protected]). Alternatively, for Paediatric Hemato-Oncology related queries, you may email Dr Stalin Ramprakash ([email protected]) or Dr CP Raghuram ([email protected]). 
What is the usual duration of admission for BMT procedure?
This depends on the underlying disease and the type of BMT. The in-patient stay can usually range from 14 to 45 days. The duration will be more in case of unrelated donor transplants and haploidentical transplants.
What are the advantages of getting a BMT procedure done?
Many diseases cannot be cured by chemotherapy or medications alone. In such situations, BMT provides an additional advantage in order to achieve cure or long-term disease control.
What about life after a BMT?
After a successful BMT without any major complications including severe graft versus host disease (GVHD), all routine activities are possible and patients can return to studies or work. 
What age group patients can be transplanted at Aster Hospitals Bangalore?
Aster Hospitals Bangalore units are well equipped to perform BMT across all age group patients. Infants of age 4 months, up to 70-year-old adults have undergone successful BMTs here. 
How big is the BMT unit at Aster Hospitals Bangalore?
Aster Hospitals Bangalore has three different hospital units within the city, at Whitefield, Hebbal and JP Nagar locations. A total of twelve HEPA filtered laminar airflow positive pressure enabled rooms are available at all the three BMT units together, making it one of the biggest in the city. This enables patients to get the procedure done without long waiting lists.