Package inclusions
ECG

Echo

TMT

Lipid Profile

RBS

Cardiologist Consultation
Aster Prime Hospital's Comprehensive Cardiac Health Package
is recommended for individuals with:
Family history of heart disease

High blood pressure

High cholesterol levels

Diabetes

Sedentary lifestyle

Obesity

Smoking or tobacco use

Stressful lifestyle

Irregular heartbeat

Previous heart conditions

Concerns about heart health
WHY CHOOSE ASTER PRIME HOSPITAL'S COMPREHENSIVE CARDIAC HEALTH PACKAGE?
At Aster Prime Hospitals, our commitment is to offer top-notch cardiac care services. Our Comprehensive Cardiac Health Package is thoughtfully crafted to get a total understanding of the condition of your heart. And has proven to be of great help to the Cardiologist to craft an effective and bespoke care narrative.
Benefits:
Comprehensive heart assessment

Cutting-edge diagnostic tests

Personalised care

Holistic approach

Convenient scheduling

Follow-up consultation
Our cardiology team comprises of seasoned professionals and pioneering experts dedicated to pushing the boundaries of cardiac treatment. Their collective expertise ensures that every patient receives unparallelled care tailored to their unique needs.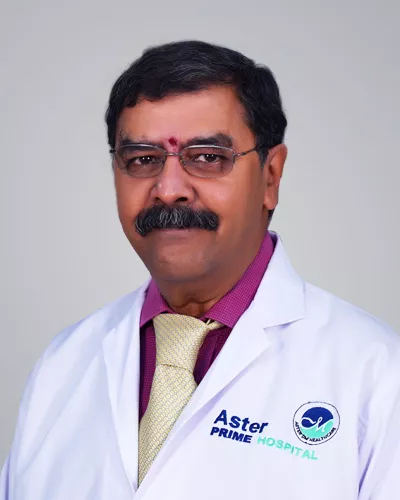 Dr. Lanka Satyarama Krishna
Senior Consultant - Interventional Cardiologist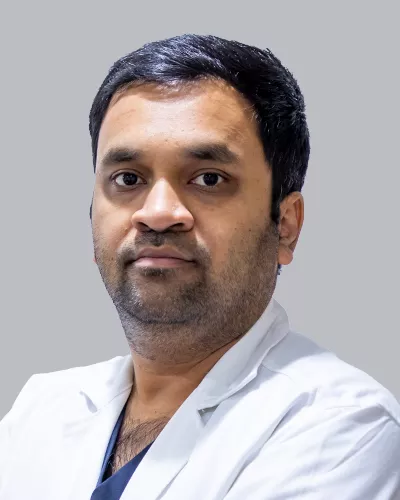 Dr. Sravan Kumar Peravali
Consultant – Interventional Cardiology
MBBS, MD (General Medicine), DM(Cardiology)
MBBS, MD, DM, Fellowship in Intervention Cardiology (NHCS)
WHY ASTER PRIME HOSPITAL
Aster Prime Hospital is the only onel in Hyderabad / Telangana that offers the best treatment at economical prices. The most effective and affordable pregnancy packages in the city of Hyderabad are now available at Aster Prime. We have multispecialty departments i.e. General Medicine, General Surgery, Pediatrics & Neonatology, Pediatric Surgery, Cardiology, Neurology.
Our round-the-clock Critical Care team makes it easier to manage every high presence of pregnancy like GDM, Heart disease in pregnancy etc. We also have available 24/7 advanced Laboratory & Radiology services, Blood Bank services & fully-equipped Critical Care wards for high-risk pregnancies.