Overview
The Department of ENT and Head & neck surgery, at Aster Whitefield Hospital, specializes in the diagnosis and treatment of disorders related to the ear, nose, and throat. Our team of highly skilled and experienced doctors and healthcare professionals provides comprehensive care for patients of all ages, from newborns to the elderly.
At Aster Whitefield Hospital, we believe in providing patient-centric care that is tailored to everyone's needs. We understand that every patient is unique, and we take the time to listen to your concerns, answer your questions, and develop a personalized treatment plan that is right for you.
We use the latest technology and techniques to ensure the highest level of care. We combine expertise with state-of-the-art technology to deliver exceptional patient care and improve the quality of life for individuals of all ages.
Our team works closely with other specialists to provide a multidisciplinary approach to care, including audiology, speech therapy, allergy and immunology, and oncology.
Our goal is to help you achieve optimal health and quality of life. Whether you need a routine check-up or have a complex medical condition, our team provides compassionate care and exceptional service.
Treatments and services offered at Aster Whitefield Hospital majorly include:
ENT (Ear, Nose, and Throat) specialty, also known as otorhinolaryngology, provides a range of medical and surgical services related to the ear, nose, throat, head, and neck. 
We have some of the best specialty doctors from around the world, they bring years of experience and offer evidence-based treatment to ensure the best care for you.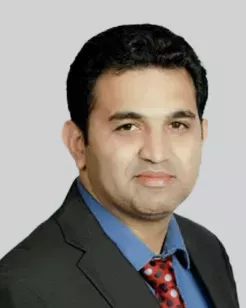 HOD & Lead Consultant ENT
Services
1. Diagnosis and Treatment of Ear Conditions:
Hearing loss evaluation and management

Tinnitus (ringing in the ears) evaluation and treatment

Ear infections and inflammation treatment

Ear wax removal

Balance and vestibular disorder assessment
2. Diagnosis and Treatment of Nose and Sinus Conditions:
Evaluation and management of nasal congestion and blockage

Sinusitis (sinus infections) diagnosis and treatment

Nasal polyps evaluation and treatment

Deviated septum evaluation and surgical correction
3. Diagnosis and Treatment of Throat and Voice Disorders:
Evaluation and treatment of sore throat and tonsillitis

Diagnosis and management of voice disorders

Treatment of swallowing difficulties and throat pain

Evaluation and management of chronic cough
4. Head and Neck Surgery:
Removal of tonsils and adenoids

Surgical treatment for sleep apnoea

Thyroid and parathyroid surgery

Removal of head and neck tumours

Facial reconstructive surgery
5. Allergy and Immunotherapy:
Allergy testing for environmental and food allergies

Immunotherapy (allergy shots) for desensitization
6. Paediatric ENT Services:
Evaluation and management of ear infections, tonsillitis, and adenoid problems in children

Treatment of congenital abnormalities

Surgical interventions for paediatric ENT conditions
7. Audiology and Speech Therapy Services:
Comprehensive hearing evaluations

Hearing aid evaluations, fitting, and adjustments

Cochlear implant evaluation and programming

Auditory processing disorder evaluation.
Our Facility Can Help You With
ENT Consultation
Nasal Endoscopy
Flexible Laryngo Bronchoscopy
Examination Under Microscope
Routine ENT Surgeries
Endoscopic and Microscopic Ear Surgeries
Endo laryngeal and Microlaryngeal Surgery
Functional Endoscopic Sinus Surgery
Endoscopic skull base surgery
Head & Neck surgeries
Cochlear Implant Surgery
Sleep apnoea-related surgeries
Audiology services
Speech and Language Therapy (SALT)
Speciality Clinics- Allergy & Sinus, Vertigo, Speech & Swallowing, Smell & Taste, Head & Neck, Skullbase Conditions Clinic.
Want to find out more about the treatment? The answer to your questions can be found below.
An ENT doctor, also known as an otolaryngologist, is a medical specialist who diagnoses and treats conditions of the ear, nose, and throat, as well as related structures in the head and neck.
What tests or procedures might an ENT doctor perform?
ENT doctors may perform a variety of tests and procedures, including hearing tests, allergy testing, endoscopy, biopsies, and surgical procedures such as tonsillectomies, adenoidectomies, and sinus surgeries.
What are the common symptoms of ENT problems?
The symptoms of ENT (Ear, Nose, and Throat) problems can vary depending on the specific condition. Here are some common symptoms that may indicate an ENT problem:
Ear problems:

Ear pain
Hearing loss
Ringing in the ears (tinnitus)
Discharge from the ear
Vertigo or dizziness

Nose problems:

Nasal congestion
Runny nose
Sneezing
Post-nasal drip
Loss of sense of smell or taste
Nosebleeds

Throat problems:

Sore throat
Difficulty swallowing
Hoarseness or voice changes
Throat clearing
Chronic cough
Head and neck problems:
Headaches
Facial pain or pressure
Swollen lymph nodes
Skin lesions or growths
Difficulty opening the mouth or swallowing
If you experience any of these symptoms, it is important to consult an ENT doctor for a proper diagnosis and treatment plan.
How long will my appointment with an ENT doctor last?
The length of your appointment will depend on the reason for your visit and the tests or procedures that need to be performed. Some appointments may be as short as 15-20 minutes, while others may last an hour or longer.
What conditions do ENT doctors treat?
ENT doctors treat a wide range of conditions, including ear infections, hearing loss, tinnitus, sinus infections, allergies, throat infections, tonsillitis, voice disorders, sleep apnea, and head and neck cancers.
When should I see an ENT doctor?
You should see an ENT doctor if you have any symptoms related to the ear, nose, or throat, such as chronic sinus infections, hearing loss, or throat pain. You should also see an ENT doctor if you have a family history of head and neck cancer.
What should I bring to my appointment with an ENT doctor?
You should bring your insurance card, a list of your current medications, and any relevant medical records or test results. You may also want to bring a list of questions to ask the doctor.