OPD Plus

Services at Aster Whitefield Hospital
Introducing our exclusive OPD Plus Services - a superior healthcare experience tailored to meet your individual needs. An elite level of outpatient medical care, where your well-being is our top priority.
Embark on a journey of exceptional outpatient healthcare with our specialized OPD Plus Services.
A premier service designed to provide our esteemed patients with a seamless and exceptional healthcare experience. We understand the value of your time and strive to offer hassle-free services, ensuring you receive the best care with zero waiting time when visiting your chosen consultant.



Our OPD Plus Services Include:
Minimal Waiting Time for Consultations: We recognize the busy schedules of working professionals and offer the convenience of booking consultations with top-notch consultants matching your office hours. You can now enjoy zero waiting time for your appointments.

Exclusive Waiting Lounge: Your comfort is of utmost importance to us. With OPD Plus, you gain access to our exclusive waiting lounge, which offers a spacious, comfortable, private, and secure environment. While you wait for your consultation, enjoy amenities like snacks, hot beverages, phone charging points, TV entertainment, newspapers, and magazines.

Dedicated OPD Slots with dedicated concierge: We believe in personalized care, and our guest relations executives will accompany you throughout OPD Plus service, assisting you with registration formalities. They will also be there to help you with pharmacy, radiology, and lab services. Lab and radiology reports will be conveniently sent to you via WhatsApp and E-mail, saving you an additional trip to the hospital.

Fast-tracked Services: Our goal is to reduce your waiting time significantly. Through our fast-track OPD facilities, you can enjoy zero waiting for consultations. You can book appointments through various channels like the call center, website, or phone call with confirmation sent to you on mail.

Premium Valet Parking: We understand the inconvenience of searching for parking, so we offer a private parking area with ample space and valet parking services. Upon presenting your premium OPD appointment SMS, our valet staff will take care of parking your vehicle securely. After your consultation, inform our security staff, and your car will be safely brought back for you.
Join us at Aster Whitefield Hospital's OPD Plus Facilities and experience healthcare services designed to cater exclusively to your needs, ensuring a stress-free and exceptional visit to our hospital.
We have some of the best specialty doctors from around the world, they bring years of experience and offer evidence based treatment to ensure the best care for you.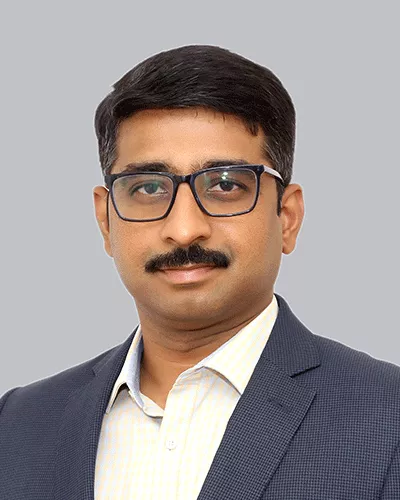 Lead Consultant - Rheumatology
MD - Internal Medicine, DNB - Rheumatology, FACR - Fellow American College of Rheumatology, ECR- European Certificate of Rheumatology