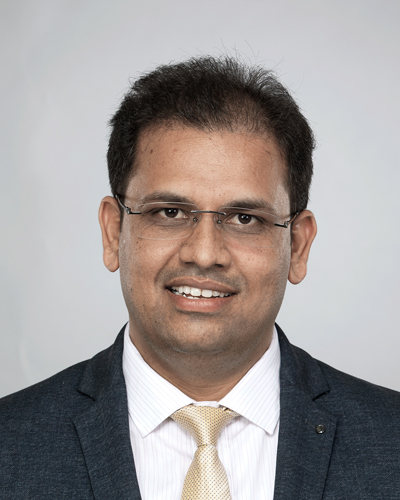 Dr. Kirankumar Sajjanshetty
Consultant - Medical & Haemato-oncology
MBBS, MD, DM (Medical Oncology)
Overview
Over the past 6 years Dr. Kirankumar has garnered extensive oncology experience in Medical Oncology, Haematology (Malignant) and Haematopoietic Stem Cell Transplant.
He completed his MBBS from Bangalore Medical College (BMC&RI), and his Post-Graduation (MD) in Radiation Oncology from the Prestigious Tata Memorial Hospital, Mumbai following which he pursued Super-specialisation (DM) in Medical Oncology and Haematology from (GCRI), BJMC Ahmedabad.
He was working previously as an Associate Consultant at Fortis Hospital, Bangalore. He later practised in Siddaganga Hospital, (SMCRI) Tumkur as a Consultant in Medical Oncology and Haematology.
Dr. Kiran has published several papers in Indian and International journals and presented in various conferences. He is also a member of Indian Society of Medical and Paediatric Oncology (ISMPO); European Society of Medical Oncology (ESMO) and Association of Radiation Oncologists of India (AROI).