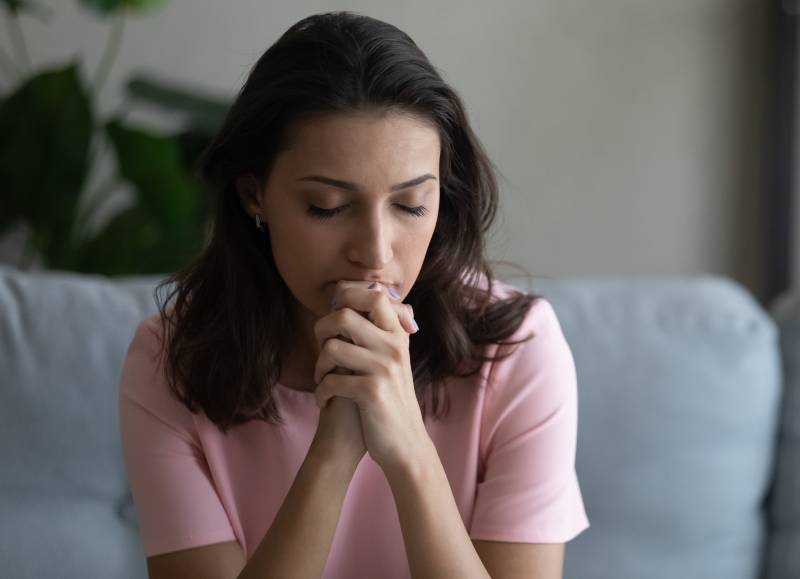 Consult us if you are experiencing:
Irregular or no periods
Unwanted hair growth
Weight gain
Acne or dark patches on the skin
Pelvic pain
Mood changes.
Package Inclusions:
RBS (Random Blood Sugar)
Complete Blood Picture (CBP)
T3,T4,TSH
Serum Prolactin
Serum Testosterone
Pelvis Ultrasound
Luteinizing Hormone (LH)
Follicle Stimulating Hormone (FSH)
Gynaecologist Consultation
Dietician Consultation.
Free Home Sample Pickup*
*T & C: Within 5km radius
Frequently Asked Questions
Want to find out more about PCOD treatment? The answer to your questions can be found below.
What are the signs and symptoms of PCOD?
PCOD can affect functions in your body based on the hormonal imbalances you experience. The symptoms can exist in different combinations for each individual and the best way to confirm would be to get your PCOD test done.  Symptoms can include:
Irregular period (Oligomenorrhea)
Skipped or absence of period (Amenorrhea)
Heavy bleeding (Menorrhagia)
Excessive hair growth
Acne
Weight gain
Hair loss
Skin darkening.
Why should you avail of this package?
This package contains tests specifically to find out more about Polycystic Ovary Disorder (PCOD). This blood test profile assesses the functioning and levels of the hormones in the body. PCOD affects fertility and can cause trouble in conceiving a child.
What is the treatment of PCOD?
PCOD has yet to be identified as a disease with a cure. You may, however, manage the illness with the appropriate treatment and lifestyle changes. Ultrasound and blood tests help diagnose PCOD.
Most patients are advised to lose weight to reverse the effects of PCOD
Lifestyle changes are recommended, like eating a healthy diet and regular exercise that will help manage the condition better
Birth control pills and hormonal medication are also used in treating PCOD
While there are various lifestyle suggestions for women with PCOD, check with your doctor for further details.
What are the causes of PCOD?
PCOD is a condition in which ovaries produce many immature or partially mature eggs, which happens due to poor lifestyle, obesity, stress and hormonal imbalance.
There are no tests in particular for PCOD, the medical history of the patient is discussed and a physical examination is done to confirm the condition. General recommendations are:
A pelvic examination
Blood tests to quantify hormone levels
An ultrasound is to check the appearance of the ovaries and the uterus.
If diagnosed with PCOD, your doctor will suggest regular checkups.
Aster Prime PCOD Package
Protect your health by ensuring that the problem is detected at an early stage for quick, effective treatment. Aster Prime's PCOD Package helps you do just that!
Why Aster Prime
Aster Prime is the only hospital in Hyderabad / Telangana that offers the best treatment at economical prices. The most effective and affordable pregnancy packages in the city of Hyderabad are now available at Aster Prime. We have multispecialty departments i.e. General Medicine, General Surgery, Pediatrics & Neonatology, Pediatric Surgery, Cardiology, and Neurology.
Our Round-the-clock Critical Care team makes it easier to manage every high presence of pregnancy like GDM, Heart disease in pregnancy etc. We also have available 24/7 advanced Laboratory & Radiology services, Blood Bank services & fully equipped Critical Care wards for high-risk pregnancies.