Best Cardiology Hospital in Bangalore
At Aster RV Hospital, J.P Nagar, Bangalore we treat the patient as a whole and not just the disease. Our heart specialists diagnose and treat heart disorders, such as chest pain (angina), high blood pressure, coronary artery disease, heart valve problems, cardiomyopathies, arrhythmias, heart failure, and high cholesterol. They are well experienced in performing Coronary angiograms and angioplasties, pacemakers, and various device implantations including Implantable Cardioverter Defibrillator (ICD), Cardiac Resynchronization Therapy (CRT), and Device Closures (For ASD/ VSD/PDA).
The department is backed by the world's most advanced hybrid Cath lab (biplane and monoplane) with the latest facilities like IVUS, OCT, IFR, Intravascular lithotripsy, and Rota ablation. This is further complemented by a highly advanced 3D Echocardiography lab.
Aster RV is one of the Best cardiac hospitals in Bangalore, performing a wide range of preventive care services, heart care screening, advanced diagnostic tests, and cardiac rehabilitation programs for post-coronary angioplasty and bypass patients. Specialized packages for screening for sports like marathons, running, trekking, cycling, and high-altitude activities are available.
The Cardiothoracic and Vascular Surgical team at Aster RV has the right blend of skill and experience to perform a whole range of surgical procedures. The team is available full-time and has dedicated Operation theatres and a team of technical support staff. This makes the care of the patient undergoing Cardiothoracic surgical procedures better and hence the outcomes are superior.
Make a good start for your healthy heart
Book a Healthy Heart Package
Package Includes
Serum Creatinine
Serum Electrolytes
Offer Price: 1,999/- Only.
HYBRID BIPLANE CATHLAB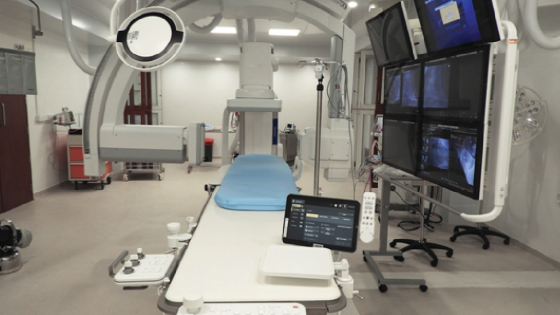 3-D ECHOCARDIOGRAM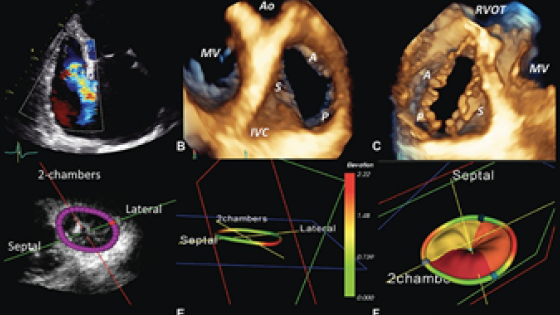 We have some of the best specialists from around the world, they bring years of experience and offer evidence-based treatment to ensure the best care for you.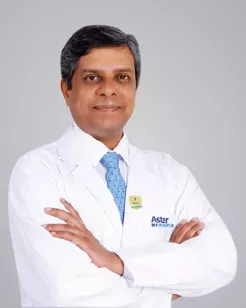 Lead Consultant - Interventional Cardiology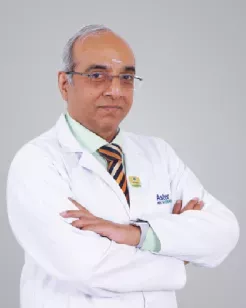 Lead Consultant - CTVS Surgery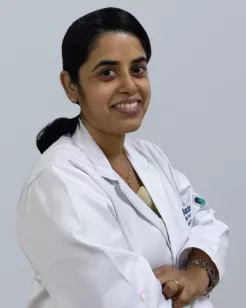 Dr. Divya Marina Fernandes
Consultant - Heart Failure Specialist & Interventional Cardiologist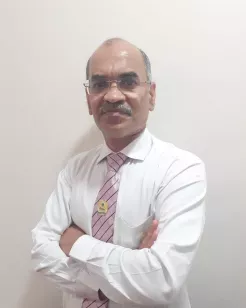 Consultant - CTVS Surgery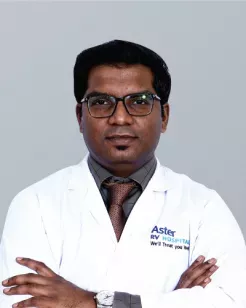 Dr. G Dimpu Edwin Jonathan
Consultant - Interventional Cardiologist
In some patients, the blood supply to a part of the Heart muscle stops suddenly. This happens most often due to the formation of a clot inside one of the three coronary arteries supplying blood to the heart muscle, When this happens, the heart muscle that receives blood from the respective coronary artery gets damaged. This is termed a heart attack
What are the common causes of heart disease?
Various risk factors increase the chances of a person having a heart attack. Smoking, High Blood pressure, Diabetes, physical inactivity, high cholesterol levels, obesity, and poor diet are important risk factors. These can be potentially controlled to reduce heart attack risk. Therefore, these are termed Modifiable Risk factors.
Older age, male sex, family history, and Post-menopausal state in women are factors that can increase heart attack risk but cannot be altered. These are called non-modifiable risk factors.
What is Normal blood pressure?
Normal blood pressure is defined as blood pressure of 90-140 mmHg systolic, and 60-90 mmHg diastolic. A blood pressure of  140/90 or higher is termed as hypertension.
Is there a link between blood sugar and heart attack?
Anything in excess or deficiency is a problem. The same applies to blood sugar. High blood sugar levels can increase the risk of heart diseases like heart attack and heart failure. Low blood sugar (Hypoglycaemia) can precipitate arrhythmias and heart attacks. Long-term uncontrolled blood sugar can lead to blocks in the peripheral arteries like in the brain, legs, and abdomen.
How do a heart attack and stroke differ?
A lot of people use these terms interchangeably, Heart attack refers to damage to the heart muscle. Stroke refers to paralysis of limbs or face or any other neurological function due to damage to the brain resulting from clotting or bleeding in the blood vessels of the brain. They are clinically different and the terms should ideally not be interchanged.
Do all types of heart attacks have the same symptoms?
Of course not. Symptoms of heart attack can vary from case to case. The commonest symptom of a heart attack is chest pain. This is seen in about 70% of all heart attack patients. The remainder can present with breathlessness, arm or back pain, cold sweats, loss of consciousness, or palpitations. Some patients may have no symptoms at all and are said to have a Silent Heart attack.
What Precaution should be taken after cardiac surgery or Angioplasty?
Take Medicines on time.
Regular consultation and tests.
Eat a healthy fiber-rich diet. Reduce your refined carbohydrates and deep – fried foods.
Cardiologists will help you get back to a regular fitness regimen once you recover.
Is it always necessary to visit Cardiologist for chest pain?
If your pain is severe, frequent, or unbearable, visit the cardiologist to rule out a cardiac event.
Are there different types of heart attacks? If so, what are they?
Based on the variation in the ECG during a heart attack, doctors recognize two types of heart attacks.
ST-elevation Myocardial Infarction (STEMI).
Non-ST-elevation Myocardial infarction (NSTEMI).
STEMI and NSTEMI differ not only in the variation in the ECG but also in their severity. In general, STEMI is more likely to be immediately fatal or disabling than NSTEMI. Consequently, STEMI requires more urgent treatment than NSTEMI in most instances.
What is Coronary Angioplasty?
Coronary angioplasty is a procedure performed to widen narrow or blocked sections of the coronary vessels thereby restoring the blood flow. A thin balloon is inserted into the coronary artery and inflated at the site of the block to widen the narrowed artery. This makes way for the opening of the blockages. A stent is generally then placed to prevent future blockages.
Heart failure is a condition in which your heart is not pumping normally and is unable to deliver oxygen-rich blood throughout the body. It does not mean the heart has stopped working. It means that it is working at lower efficiency.
The heart muscle is either too weak and cannot pump blood to the rest of the body with enough force (systolic failure) and/or has trouble relaxing and becomes stiff (diastolic failure). This causes a build-up of fluid (congestion) in the lungs, feet, and other body tissues. This generally develops slowly but can also present very rapidly.
Is there a link between obesity and heart disease?
Yes. Being overweight and obese can cause a high risk of multiple heart problems. It can lead to high blood pressure. Excess weight also increases the chance of atherosclerosis (cholesterol deposits in the arteries causing blocks), abnormal heart rhythms, and heart attacks, and significantly increases the risk of heart failure.
Are heart attacks hereditary or can they be age-dependent?
Family history plays an important role in the causation of heart attacks. The risk of a heart attack in a person more than doubles if a first-degree relative (parents, siblings, or children) has had a heart attack in the past.
While there are exceptions, heart attacks are generally seen in older adults. The typical age for a man to have a heart attack is 55 years and above and for a woman it is 65 years and above,When heart attacks are seen in men younger than 55 years and women younger than 65 years it is termed as Premature Heart Attack or Premature Coronary artery disease.This has increased.In India, during the last two decades,Studies have shown that between 15-22% of all heart attacks are seen in adults younger than 40 years of age.
Is Heart Burn a symptom of Heart disease?
Heart Attack sometimes presents as a burning sensation in the chest. If you experience this and it is severe and not relieved with usual Gastritis medicines, Please consult a cardiologist.
Is there any difference b/w Heart Attack and Cardiac Arrest?
Heart Attack happens when the blood supply to the heart muscle is reduced by a clot/ plaque. It leads to weakening of the heart muscle.
Cardiac Arrest is the stoppage of the heart. Here, the heart stops beating. It can happen due to a heart attack or high potassium levels, severe infections, severe temperature fluctuations etc.
Patient Stories
Our patients are our best advocates, hear the inspiring stories of their cardiology treatment journey and their experience at Aster RV Hospital.
Mr. Hariharan
Transcatheter Aortic Valve Replacement (TAVR)
From the time of my discharge, there has been no problem for me. Even today I don't have any discomfort while my morning walks," says Mr. Hariharan who went through the process of Transcatheter aortic valve replacement (TAVR) of Aortic Valve Stenosis. Watch the full video to know more!
Mr. Kumar Swamy
Transcatheter Aortic Valve Replacement (TAVR)
Because of the confidence he gave us we went ahead with it and everything went well," says Mrs. Swamy w/o Mr. Kumar who went through the process of Transcatheter aortic valve replacement (TAVR) for Aortic Valve Stenosis.
Mr. Chandrashekhar
IABP, CABG ICD
Mr. Chandrashekhar and his son, Anand, for sharing their experience of the care they received at Aster RV Hospital. We are honoured to have been entrusted with the responsibility of treating Mr Chandrashekhar, who was diagnosed with heart failure.
At Aster RV, we take pride in our patient-centric approach and our commitment to providing the highest quality care to all our patients. We are immensely proud of our team of doctors, led by Dr Venkatesh, Dr Divya, and Dr Divakar Bhat, for their unwavering dedication and expertise in delivering exceptional care.