Department of Neurosurgery at Aster Hospitals Bangalore & Aster Medcity, Cochin, is conducting a workshop on surgical management of Craniosynostosis to be held on the 23rd and 24th of January 2022.
Craniosynostosis is a condition in which one or more fibrous sutures in an infant's skull fuses prematurely, thereby changing the growth pattern of the skull. It occurs at a rate of 1 in 2000. Some of them can be isolated while others are syndromic. The goal of surgical intervention is to allow normal cranial vault development, thereby reducing the pressure on the brain.
 
This workshop will have live streaming of surgeries on 23rd Jan 2022 from Aster CMI hospital. The workshop shall comprise didactic lectures on preoperative assessment, ophthalmological evaluation, intra and perioperative management and surgical steps to be followed in coronal and sagittal craniosynostosis. The hands on workshop, to be held at Ramaiah advanced learning centre on 24th December 2022, will provide hands- on practice using state of the art 3D models created from scan of actual patients. It will also provide hands-on experience performing fronto-orbital advanced and posterior cranial vault distraction.
PAY REGISTRATION FEE
Delegate - Rs.20,000 (20 seats) | Observer - 7,000 (10 seats)

 
Scan QR Code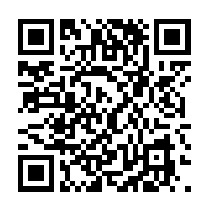 Or Pay Online

ASTER DM HEALTHCARE LIMITED
Bank: FEDERAL BANK
A/c No: 14725500000852
IFSC: FDRL0001472