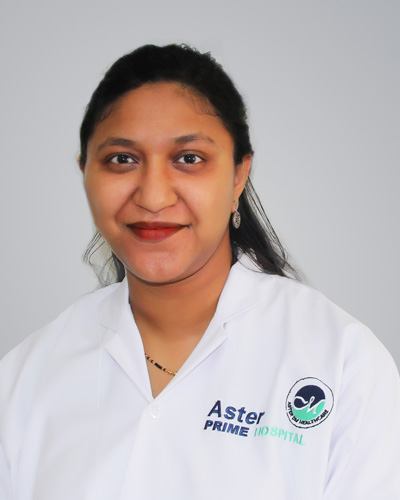 Overview
Dr. Pallavi Shende is a Consultant Intensivist at Aster Prime Hospital. She completed her M.B.B.S from Pt. Jawahar Lal Nehru Memorial Medical College (JNM), Raipur, Chhattisgarh, in the year 2009.
She has done her MD in Anaesthesiology from the Institute of Medical Sciences, Banaras Hindu University, Uttar Pradesh (UP), in the year 2013.
Work Experience
Senior Residency from All India Institute of Medical Sciences, New Delhi, from the year 2013 to 2016.
Assistant Professor in the Department of Anaesthesiology, Sikkim Manipal Institute of Medical Sciences, Sikkim, from October 2016 to November 2018.
3-months fellowship in critical care unit at Tata Medical Centre, Kolkata
Axon Anaesthesia associates in Udai Omni Hospital and Care Hospitals, Nampally, from 11th Jan 2019 to 6th March 2020.
Area of expertise
Providing ventilator support and care in critical patients management of sepsis
Shock for trauma Cardiac and neurological patients
Monitored care to postoperative patients
Publications
Hypertension following therapeutic arterial embolisation; a rare complication. (The Indian Anaesthetist Forum) in the year May 2014
Bone cyst and implication for the anesthesiologist (Indian Journal of Anaesthesia), In the year Nov 2014
Comparison of three supraglottic airway devices for airway rescue in prone position- a manikin based study. (Journal of Emergencies Trauma and Shock) in the year Dec 2015
Basics on Mechanical Ventilation. (AIIMS Critical Care Course for Surgeons) in the year 2015.