Overview
Set in a soothingly beautiful 40-acre waterfront campus, Aster Medcity is a 670-bed quaternary care facility with one Multispeciality Hospital and eight separate Centres of Excellence in Cardiac Sciences, Neurosciences, Orthopaedics & Rheumatology, Nephrology & Urology, Oncology, Women's Health, Child & Adolescent Health and Gastroenterology & Hepatology.
The first quaternary care hospital in Kerala to achieve the coveted JCI (Joint Commission International) Accreditation – the gold standard in global healthcare, Aster Medcity also won the NABH Accreditation, first-ever NABH Award for Excellence in Nursing and Green OT (Green Operation Theatres) Certification by Bureau Veritas – all within one year of opening its door to the world.
One of the most advanced healthcare destinations in India, Aster Medcity offers a comprehensive range of diagnostic and therapeutic technology to facilitate efficient and accurate treatment.
Address
Aster Medcity
Kochi, Kerala, 682027
Aster Centres of Excellence
Aster's world-class, Centres of Excellence (COE) are an amalgamation of experienced doctors, state of the art technology, and the highest level of patient care and treatment. Our COE's ensure that every aspect of your care is seamless and the team of experts work together to provide the care you need.

Our COE = Best Clinical Experts + Latest Technology + Exceptional Patient Experience
Our Doctors
We have some of the best specialty doctors from around the world, they bring years of experience and offer evidence-based treatment to ensure the best care for you.
Our Specialities
Through our 25+ specialities, we provide in-depth expertise in the spectrum of advance medical and surgical interventions. Our specialties are integrated to provide a seamless experience.
We Provide Best Care
Aster Medcity Hospital ensures to provide the highest quality of care and a transformative experience for all your healthcare needs. Our multi-specialty hospital equipped with specialised doctors, and world-class technology, bring global standards of medical care to our patients.
What our Patients Are Saying
Our patients are our best advocates, hear the inspiring stories of their treatment journey
News, Events and Blogs
The source of trustworthy health and medical information. Through this section, we provide research-based health information, and all that is happening in Aster Hospital.
Accreditations & Awards
Our awards and accreditations are a testament to our global standards of medical care to our patients.
Image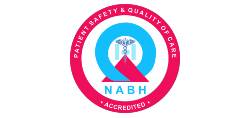 Image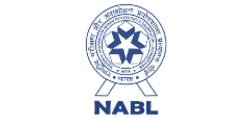 Image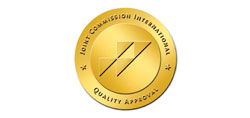 Places Nearby
While you are undergoing treatment at Aster, there is no reason that you cannot explore nearby attractions. Below are some of our must-visit recommendations.
Nedumbassery Airport (CIAL)
Approximate Travel Time: 36 min
Approximate Travel Time: 20min
Approximate Travel Time: 25min
Approximate Travel Time: 3.3 min