Overview
Aster Narayanadri Hospital, Tirupati, a 150-bed state-of-the-art Multispeciality Hospital, is DM Healthcare's continuation of its endeavour to create world-class, patient-centric hospitals.
At Aster Narayanadri Hospital, innovation and a culture of excellence are all set to bring comprehensive medical care to the city of Tirupati, in the form of quaternary to primary care services. Aster Narayanadri Hospital would be the best Hospital and one point Health care destination for Tirupati and some other parts of Andhra Pradesh, which would extend advanced medical services to the people. The world-class, patient-centric hospital will feature Centres of Excellence in Cardiac Sciences, Neurosciences, GI Sciences, Orthopaedics and Minimally Invasive Surgeries, backed by High-End Critical Care and Emergency Services.
The Clinical staff at Aster Narayanadri Hospital includes some of the best specialists, who bring years of expertise to you and provide evidence-based care to deliver the best treatment. In addition, it offers patients the most up-to-date medical and nursing expertise, round-the-clock individualized care, and cutting-edge technological breakthroughs for diagnosing and treating the most acute clinical condition.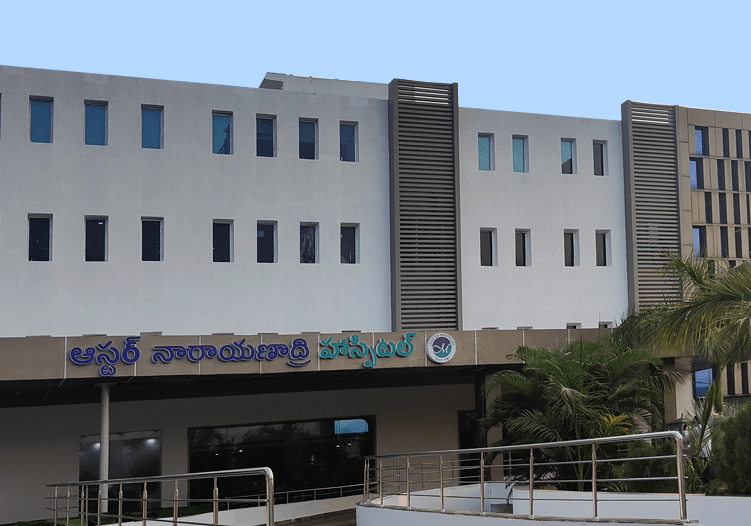 Address
D.No. 9-100/1, Renigunta Rd,
Tirupati, Andhra Pradesh, 517506
At Aster Narayadri, Tirupati Hospital we provide the highest quality of care and a transformative experience for all your healthcare needs. With our network of multi-speciality hospitals, specialised doctors, and world-class technology, we bring global standards of medical care to our patients.
We have highly trained experts & doctors, trained in international institutions, coupled with years of experience to deliver just the right medical outcomes. Our team of highly qualified doctors have several unique achievements to their credits, but the most important thing is our multi-disciplinary approach to providing the best possible treatment for each patient.
Good clinical outcomes start with the right diagnosis. Our multi-disciplinary approach does just that. Our team of specialists will listen to your needs, evaluate your condition and collaborate with different specializations on complex cases, to come up with the right treatment plan. Patients are provided with multiple treatment options, the most suitable of which is arrived at after through a cross-function, cross-specialization committee such as the Tumour board that decides the best course of action.
We have a unique portfolio to serve the needs of patients in Primary, Secondary, Tertiary, and Quaternary Care, Pharmacy, Diagnostic Labs, and Digital Health. Our wide-ranging services make us accessible to each patient who walks through our door.
Aster Hospitals have been a long-time pioneer in personalized health care. Our well qualified, compassionate, experienced, and trained nurses, technical team, and support staff provide the best circle of care. This ensures high standards of care delivered to you with a human touch for you to get well soon.
At Aster, we provide professional, transparent and hassle-free service. Our dedicated team of international coordinators assists overseas patients seeking a consultation, a second opinion, or medical treatment.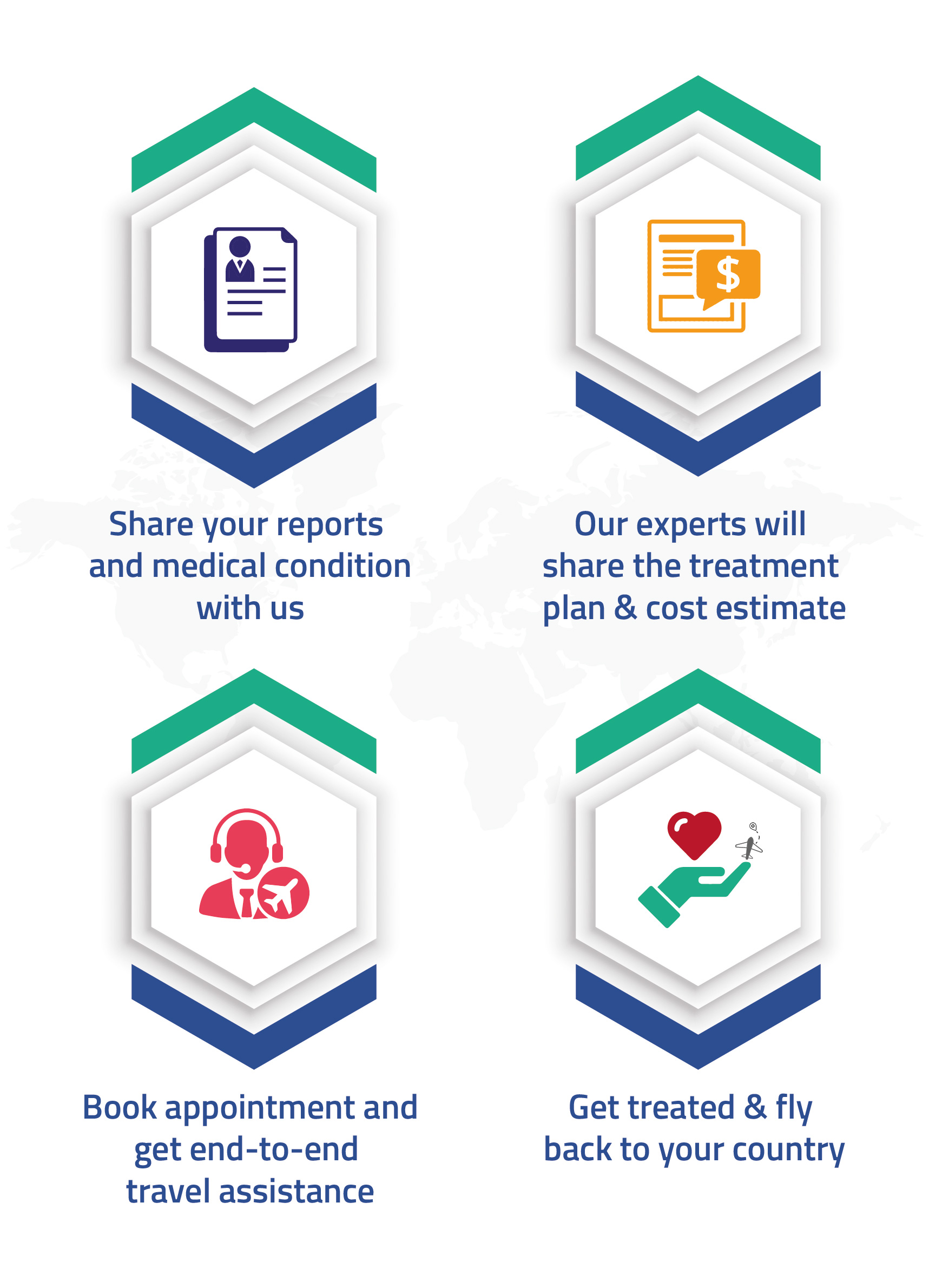 Places Nearby
While you are undergoing treatment at Aster, there is no reason that you cannot explore nearby attractions. Below are some of our must-visit recommendations.
Approximate Travel Time: 20 min
Approximate Travel Time: 15 min
Approximate Travel Time: 12 min