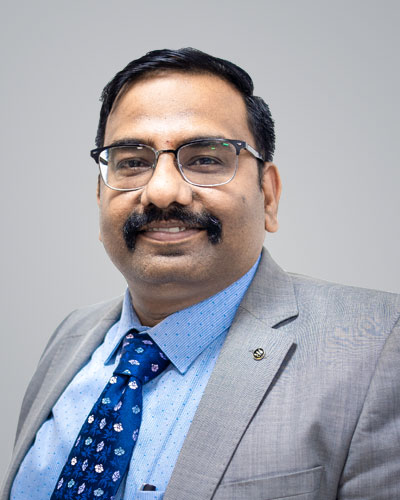 Dr. Arivind Bhamidi
Consultant – Plastic Surgeon
M.B.B.S., M.S. (Gen. Surgery), M.Ch. (Plastic Surgery)
Overview
Dr. Arivind is awarded with MBBS from PSG MC, Coimbatore – 2004 alumnus, MS in General Surgery from Madurai MC, Madurai – 2008 Alumnus and M.Ch. from Madras MC-2011 alumnus.
Over 11 years of experience as Plastic and Cosmetic Surgeon, he has worked with SRM medical college, Tamilnadu as AP, Parvathy Ortho Hospital and JC as Gleneagles Global hospital & MIOT International Hospital, Chennai as Senior Consultant.
Clinically, he has expertise in Reconstructive, Microvascular & Trauma, Diabetic foot, Burns and Cosmetic Surgeries.
Area of expertise
Hand Surgery – Comprising of Hand Trauma and Surgeries for restoration of hand function and congenital hand Conditions
Post Trauma Reconstruction –Reconstruction of defects caused by Trauma in the limbs and trunk
Post Cancer Reconstruction –Reconstruction of defects arising from Excision of cancers
Wound Care & Diabetic Foot – Providing Limb Salvage options
Neuro-Rehabilitative Surgeries – To restore Limb function in patients Recovering from Head Injury & in Prevention & treatment of Pressure Injuries
Cosmetic Surgery Breast Surgeries, Abdominoplasty and Liposuction
Facial Trauma – Managing Facial Soft Tissue Injuries as well as Fractures Involving the facial bones