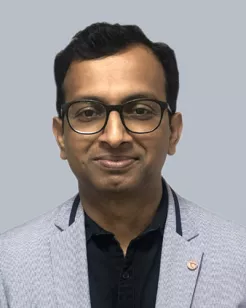 Dr. Abhijit Gawali
Consultant - Critical Care Medicine
MBBS, MD (Anesthesiology)
Overview
Dr. Abhijit Gawali is a consultant in the Critical Care department with Aster Aadhar hospital. He has over 7 years of experience in managing Critical Care Medicine.
Dr. Abhijit has done his MBBS from B.J.Medical College, Pune and subsequently completed his post-graduation degree MD in Anaesthesiology from Tata Memorial Hospital, Mumbai and IDCCM (Indian Diploma in Critical Care Medicine) from Aditya Birla Memorial Hospital, Pune.
He has enhanced his caliber with his post-doctoral fellowship in Critical Care Medicine.
Other Similar Doctors