Pregnancy is one of the most exciting and happy phases of a women's life. A little bundle of joy in a woman's hand is possibly one of the foremost thing a woman craves for.
However not every woman can have a biologically natural conception. The fertility journey can be both stressful and highly emotional. About 10% of the couples need assistance to conceive. In such cases; gynecologists may refer these patients to IVF specialists. In Vitro Fertilization (IVF) is an assisted reproductive technology (ART) commonly referred to as IVF.
IVF is the process of fertilization by extracting eggs, retrieving a sperm sample, and then manually combining an egg and sperm outside the mother's womb and is further kept inside the womb after incubation.
Our Doctors
We have some of the best specialists from around the world, they bring years of experience and offer evidence-based treatment to ensure the best care for you.
Services
We provide comprehensive treatment for all types diseases under one roof. Our highly experienced doctors supported by especially trained clinical staff, ensure the best care for you.
Facilities
Well equipped with the latest medical equipment, modern technology & infrastructure, Aster Hospital is one of the best hospitals in India.
IVF Lab With Class 1000 HEPA Filter
A Clean Room With Laminar Air Flow That Provides A Sophisticated Environment To Carry Out All The Ivf Procedures.
Advanced RI Micromanipulator For ICSI
Advanced Equipment That Is Used To Perform Intra Cytoplasmic Sperm Injection Where A Single Sperm Is Injected Into A Oocyte.
Equipment That Provides Optimum Conditions That Is Required For Embryogenesis.
MINC - Triple Gas Incubator
Advanced Equipment That Provides Optimum Conditions With Mixture Of 3 Types Of Gases Such As Carbon-Di-Oxide, Nitrogen And Oxygen That Is Required For Embryogenesis.
Management of pre-term/ low birth-weight/ high-risk delivery babies
Specialised care for medically unstable babies
Comprehensive care for complex medical surgical problems in neonates
24/7 presence of lactation expert to ensure breastfeeding
Total Body Cooling (Therapeutic Hypothermia) for babies asphyxiated at birth
Advanced life-saving technology/ clinical support including:
Conventional and high-frequency ventilation
Nitric Oxide Therapy
High Flow Nasal Cannula
Continuous Positive Airway
Pressure Therapy
Antenatal counselling for high-risk pregnancy
ROP screening for preterm babies
State-of-the-art IVF/ ICSI facilities
Hamilton Thorne (FDA approved Lykos Suite) for laser assisted hatching
State-of-the-art IVF & Andrology lab
Advanced ultrasound
da Vinci surgery robot
OR1 Karlstroz fusion integrated digital operation suites
Digital ICCA (IntelliSpace Critical Care & Anaesthesia) ICUs
Level 3 NICU
3.0 Tesla MRI
256 slice Philips iCT scan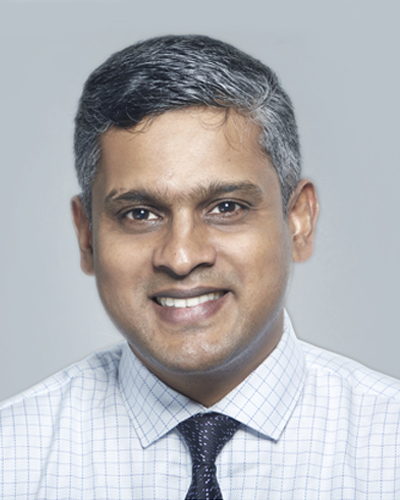 Master of Clinical Embryology, MBBS
Overview
An Embryologist with more than 9 years of experience, Dr. Azif Khan is an expert in call aspects of Assisted Reproductive Technology (ART). Trained extensively in oocyte, embryo and sperm cryopreservation, he was one of the key members of the medical teams behind the first IVF babies in Calicut, Alappuzha and Kasaragod. An expert in designing and commissioning of IVF labs, he has set up several infertility management centres across the country.
Awards and recognitions
Key member of the medical teams responsible for the first IVF baby in Calicut (2009), Alappuzha (2013) and Kasaragod (2014).
Well versed in IVF unit design; set up more than a dozen units across the country.
Trained several medical and laboratory professionals in various aspects of ART.
Helped develop IVF protocols in many fertility units across South India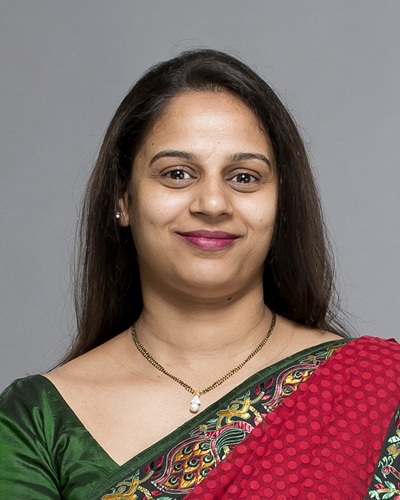 Consultant - Reproductive Medicine & IVF
Overview
Dr. Deepthi Bawa is an Obstetrician and Gynecologist specialized in the field of infertility, IVF, laparoscopy and hysteroscopy. She is currently heading the IVF and Reproductive Medicine department in Aster CMI hospital, Bangalore. She has vast experience & has expertise in Reproductive Medicine & IVF. Before joining Aster CMI Hospital, she worked as a consultant in OBG and infertility in reputed fertility centres and hospitals in Bangalore. She also has vast experience in teaching graduates and postgraduates, in her earlier assignment she had served as Assistant Professor at Dr. B R Ambedkar Medical College and Hospital in Dept of OBG, Bangalore. She is also a reputed Syndicate member of RGUHS university.
Experience
Dr. Deepthi Bawa completed her MBBS from Father Muller Medical College in Mangalore, Karnataka (Affiliated with Rajiv Gandhi University of Health Sciences) in May 2005. She completed her MS in OBG from Yenepoya Medical College, Bangalore (Affiliated with Rajiv Gandhi University of Health Sciences) in May 2010. She did Laparoscopic training from Ramesh hospital in Bangalore in December 2011. She completed the Infertility training from Momsoon Infertility Training Centre in December 2012. Later she moved to Germany and did her Diploma in Reproductive Medicine from Kiel, Germany.
Earlier before joining Aster CMI hospital, she was associated with Momsoon infertility centre as a consultant in infertility. She has worked as a consultant at Chaitanya hospital (RT Nagar).
Dr. Deepthi has served as an Assistant Professor at Dr. BR Ambedkar Medical College and Hospital in the Department of OBG in Bangalore. She is an eminent speaker and has been invited to various national and international conferences to talk on various subjects.
Area of expertise
Complicated Deliveries and High-risk pregnancy
Laparoscopic hysterectomy
Laparoscopic Myomectomy
Laparoscopic cystectomy
Hysteroscopic fibroid removal
Hysteroscopic ablation for heavy bleeding
Minimal invasive surgeries
Infertility
Male infertility
PCOD
Transvaginal Ultrasound
Embryo transfer
Infertility counselling
IUI
Controlled Ovarian Stimulation
Recurrent pregnancy loss
Endometriosis
PCOD Drilling
Recurrent IVF failure
Donor cycle IVF
Myomectomy
Tubal reconstruction surgery
Uterine septal resection
Donor egg and sperm
Ovarian rejuvenation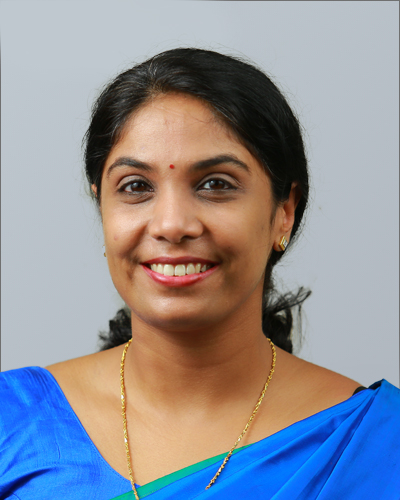 Consultant - Fertility and IVF
Overview
Dr. Aswathy Kumaran completed MBBS from Government Medical College, Kottayam followed by a Post Graduate Diploma in Gynaecology and Obstetrics (DGO) from M S Ramaiah Medical College, Bengaluru.
She  holds a Master of Surgery (Doctor of Surgery) in Obstetrics and Gynaecology from Kasturba Medical College, Manipal. She also holds a Diplomate of National Board (DNB) in Obstetrics and Gynaecology and has completed a Fellowship of the National Board (FNB) in Reproductive Medicine from Maulana Azad Medical College, New Delhi.
She was a faculty member at Kasturba Medical College, Manipal, and a consultant at Manipal Assisted Reproduction Centre, before joining the Aster family.
She is on her way to becoming a Member of the Royal College of Obstetricians and Gynaecologists (MRCOG), UK, having completed the first part of the process.
Awards and recognitions
She has successfully cleared the first part of MRCOG exam and is on the way in achieving it.
She was serving as faculty and consultant at KMC Manipal and Manipal Assisted Reproduction Center, prior to joining us