Pain & Palliative Medicine
Led by a team of highly trained doctors, the department of Pain & Palliative Medicine at Aster Hospital offers specialized interventional and non-interventional treatment for management of pain due to various illnesses and injuries in patients of all ages. Multidisciplinary in approach, we offer customised, guideline-based treatment to patients, with the support of trained nurses and therapists. The course of the pain management treatment is determined after a detailed assessment of the patient's medical problem, current health condition, symptoms, intensity of pain and lifestyle/ psychosocial background. Pain management treatment plans often include physiotherapy and rehabilitation sessions to ensure sustained relief.
Our Doctors
We have some of the best specialists from around the world, they bring years of experience and offer evidence-based treatment to ensure the best care for you.
Services
We provide comprehensive treatment for all types diseases under one roof. Our highly experienced doctors supported by especially trained clinical staff, ensure the best care for you.
Facilities
Well equipped with the latest medical equipment, modern technology & infrastructure, Aster Hospital is one of the best hospitals in India.
Counselling and patient education programmes
Physiotherapy
Occupational & Vocational therapy
Rehabilitation Services
Patient Assistance Program
Patient Centric Clinical Research
Community Outreach – early cancer screening centers through DM Foundation Health Camps
CCT, FFMRCA, FRCA, MD in Anaesthesiology, MBBS
Overview
An Anaesthetist and chronic pain management expert with two decades of experience to his credit, Dr. Arun V specialises in transplant anaesthesia. Trained in some of the finest institutes in United Kingdom and India, he is an expert in managing anaesthesia for high-risk surgical procedures and difficult airways. Dr. Arun also has experience in management of chronic pain, especially interventional pain management of headaches, spinal, musculoskeletal and cancer pain. His areas of special interest include solid organ transplant, hepatobiliary surgery, onco surgery, chronic pain in failed back surgeries, chronic deadache and facial pain.
Awards and recognitions
Senior Consultant, Anaesthesia and Chronic Pain, Aster Integrated Liver Care, Aster CMI, Bangalore​
​Senior Consultant, Anaesthesia and Chronic Pain, BGS Global Hospitals
Worked as Consultant in Anaesthesia & chronic pain management in NHS, UK ​
Specialist training in Anaesthesia including transplantation from Addenbrooke's Hospitals, Cambridge, UK​
​Setup pain clinics in Delhi and Bangalore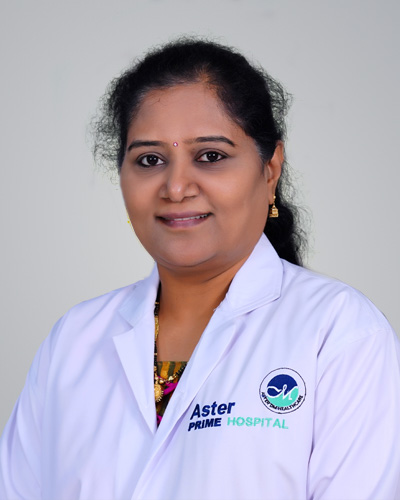 Chief of Medical Services & HOD - Anesthesiology
MBBS, MD, MHA, FIPP (USA)
Overview
Dr. C.Uma Sreedevi associated with Aster Prime Hospital as an interventional pain physician. She completed her MBBS from Kurnool Medical College in the year 1996. She did MD in Anesthesiology from Osmania Medical University. She is the first Pain Physician in Telangana and Andhra Pradesh who did a Fellowship in Interventional Pain Practice (FIPP) from World Institute of Pain, New York, which is the pioneer centre for pain management. She also did a diploma in Regional anaesthesia and pain management (IDRA)from Delhi.
Dr. Uma Sreedevi is associated with World Institute Pain (FIPP), ISSP (Indian Society for the Study of Pain) and Indian Society of Anaesthesiologists (ISA).
Work Experience
Dr. Uma started her career in the year 2008 as a Consultant Anaesthesiologist at Prime Hospital. Between 2013-2016 Dr. Uma Sreedevi pursued her fellowship in Interventional Pain Management and received her fellowship in the year 2016.
In the year 2016-2018, she worked as a consultant anesthesiologist in Kamineni Hospitals.
Area of expertise
Her area of expertise and interest include diagnostic and therapeutic pain management interventions like Radiofrequency ablation, PRP therapy. Radiofrequency ablation is a boon interventional therapy for those patients who are suffering from Chronic intractable pain conditions like Trigeminal neuralgia, Cancer pain, Facet joint arthropathy, Peripheral Vascular Disease, Chronic Pancreatitis etc. Dr.Uma Sreedevi also did a fellowship in Endoscopic Spine Surgery from Dr.Satish Chandra Gore, Pioneer endoscopic spine surgeon from Pune. Endoscopic Spine Surgery is a stitchless Spine Surgery can be done as a daycare procedure for patients with Lumbar disc prolapse.
Dr. Uma Sreedevi during her pain management training did a fellowship in Palliative care from MNG Institute of Oncology, Hyderabad in collaboration with AIIMS, Delhi. Palliative care focuses on terminally ill patients to have them a pain-free and thereby improved quality of life.
Awards and recognitions
Dr. Uma won first prize in PG Quiz(Anaesthesiology) in the year 1999.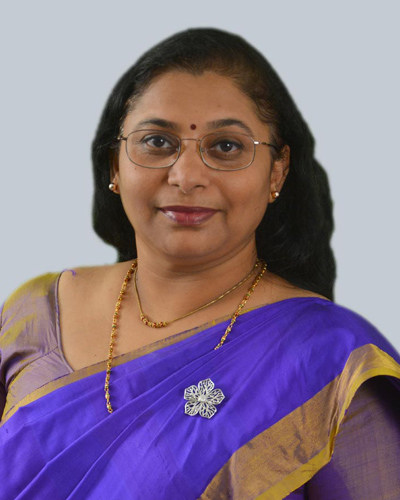 Consultant - Pain Management
MBBS, D. Ortho, Fellowship in Pain Management
Overview
Dr. Hema Datar completed her MBBS from DY Patil Medical College. She has also done a Diploma in Orthopedics from the College of Physician & Surgeons, Mumbai, and a Fellowship In Interventional Pain Management, Hand Surgery, and Closed Chain Biomechanics.
She has over 23 years of experience and has expertise in all Interventional Pain management techniques.
She is the most regarded pain specialist in the Kolhapur region.