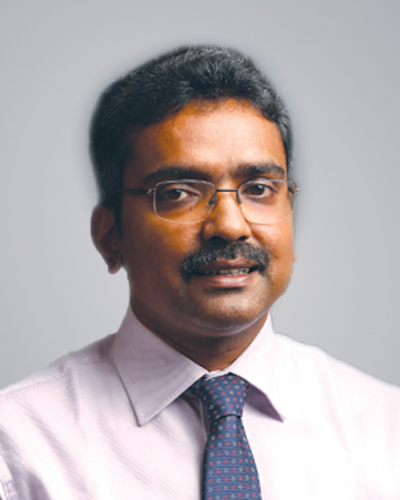 FRCS, Fellow in Cornea and Anterior Segment, DNB, DO, MBBS
Overview
An Ophthalmologist with more than 11 years of experience to his credit, Dr. Joseph Mathew is an expert in management of disorders of the anterior segment, cornea and cataract. Trained at some of the finest institutes in India and the UK, he also has experience managing diabetic retinopathy and other retinal vascular problems.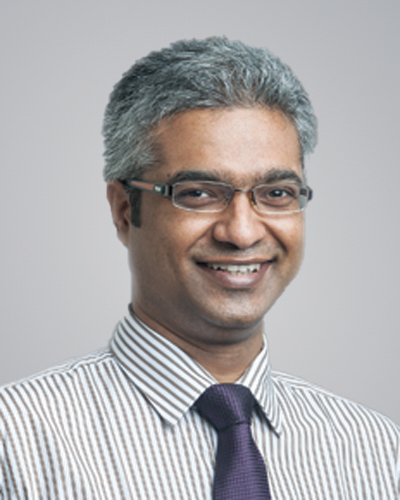 Fellowship in Oculoplasty, Orbit and Neuro-ophthalmology, Fellowship in General Ophthalmology, MS in Ophthalmology, MD Physician
Overview
A medical practitioner with more than 5 years of experience, Dr. Ciju Joseph is trained in General Ophthalmology, Oculoplasty or ophthalmic plastic surgery, disorders of the orbit, and Neuro-Ophthalmology. He specializes in Oculoplasty; surgeries of the anterior segment and orbit; and medical management of all disorders of the eye. He has completed a Fellowship in Oculoplasty with a focus on disorders of the orbit and Neuro-Ophthalmology from The Institute of Ophthalmology, Little Flower Hospital and Research Centre, Angamaly. He has also completed another Fellowship in General Ophthalmology from CBM Ophthalmic Institute, Angamaly. Besides, he holds a Master of Surgery (MS) in Ophthalmology from Rajah Muthiah Medical College and Hospital, Tamil Nadu, and has completed undergraduate medical education equivalent to an MBBS degree from St Petersburg State Medical University, Russia. He has published research articles in several peer-reviewed medical journals and also taught optometry students and those aspiring to earn a Diplomate of the National Board (DNB) in Ophthalmology. Dr. Joseph was In-Charge of the Ocular Trauma Division at CBM Ophthalmic Institute and The Institute of Ophthalmology, Little Flower Hospital before he joined Aster Medcity.
Awards and recognitions
Trained Optometry students and DNB Ophthalmology trainees Published research articles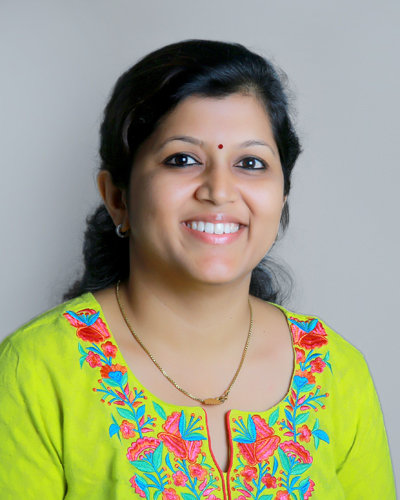 Associate Senior Specialist
MDS in Oral Pathology & Microbiology, BDS
Overview
An Oral Pathologist with more than 4 years of experience in management of teeth, gum and jaw diseases / General Dentistry, Dr. Minu D has specialised training in diagnosis of pre-cancerous and cancerous lesions affecting the oral cavity. Her areas of special interest include Restorative Dental procedures and Aesthetic Dentistry.
The Package includes 37 Tests, 6 Doctor Consultations & 1 complimentary consultation

Blood Investigations
Haemogram
Packed Cell Volume (PCV)
MCV, MCH, MCHC
Platelet Count
Peripheral Smear
Haemoglobin
Total & Differential Count
RDW
ESR
Blood Sugar
Fasting & Postprandial sugars
Electrolyte Tests
Serum Sodium
Serum Potassium
Other Blood Tests
Serum Uric Acid
Serum Calcium
LDH
Fasting Lipid Profile
Total Cholesterol
LDL Cholesterol
HDL Cholesterol
Tri Glycerides
Liver Function Test
Total, Direct & Indirect Bilirubin
SGOT
Albumin
Serum Protein
SGPT
ALP
Globulin
Albumin: Globulin Ratio
Renal Function Test
Blood Urea Serum Creatinine
Thyroid Function Test
Other Test
Urine Investigation
Stool Occult Blood Radiology and Image Screening Test
Chest X-Ray
USG Abdomen
Mammogram/ USG Breast
PAP Smear Consultations
Gynaecologist
ENT, (for head and neck examination)
flexible laryngoscopy
Dentist (for oral cavity examination)
Physician
Ophthalmologist
Dietician
1 complimentary consultation
The Package includes 33 Tests, 4 Doctor Consultations & 1 complimentary consultation

Blood Investigations
Haemogram
Packed Cell Volume (PCV)
MCV, MCH, MCHC
Platelet Count
Peripheral Smear
HaemoglobinTotal & Differential Count RDW
ESR
Blood Sugar
Fasting & Postprandial sugars
Electrolyte Tests
Serum SodiumSerum Potassium
Other Blood Tests
Serum Uric Acid
Serum Calcium
PSA
LDH
Fasting Lipid Profile
Total Cholesterol
LDL Cholesterol
HDL Cholesterol
Tri Glycerides
Liver Function Test
Total, Direct & Indirect Bilirubin
SGOT
Albumin
Serum Protein
SGPT
ALP
Globulin
Albumin: Globulin Ratio
Renal Function Test
Blood Urea Serum Creatinine
Thyroid Function Test
Other Tests
Urine Investigations
Stool Occult Blood
Radiology and Image Screening Tests
Consultations: ENT (for head and neck examination)
flexible laryngocopy
Dentist (for oral cavity examination)
Physician
Ophthalmologist
Dietician
1 complimentary consultation
The Package includes 3 Tests, 3 Doctor Consultations
HB - Hemoglobin
Blood Group & RH Typing
Urine Routine
Ophthalmology Consultation
Dental Check up
Pediatric Assessment - Consultation
Developmental and Academic Screening
Nutrition Assessment