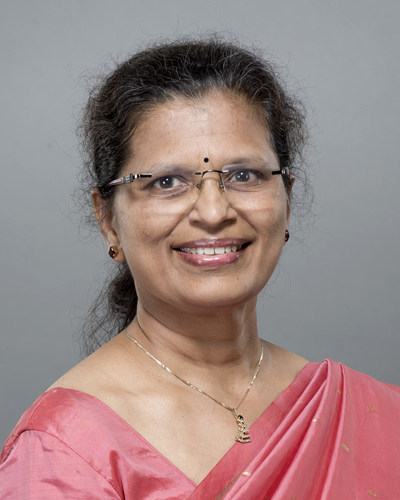 Dr. Chetana V
Sr. Consultant – Obstetrics & Gynaecology
Overview
Dr Chetana V is a highly-experienced Senior Consultant in Obstetrics & Gynaecology working at Aster CMI Hospital in Bangalore. She is committed to offering comprehensive medical care and well-versed in the management of Perinatology, High-risk pregnancy and Reproductive Medicine. She completed M.B.B.S from Bellary Medical College during 1982-1987 and DNB in OBG from St. Martha's Hospital, Bangalore during 1996-2000.
Experience:
With over many years of experience Dr Chetana is one among the Best Gynaecologist Obstetrician Doctors in Bangalore. She was also associated with Lakeview Heart Center. She served as a Consultant Obstetrician and Gynaecologist in Ashwini Hospital. Dr Chetana did her 1-year internship at Bowring and Lady Curzon Hospital in Bangalore.
Dr Chetana has worked as Consultant Obstetrician and Gynaecologist in Manasa Petal Hospital. Further, in 2008 she joined at Cauvery Medical Center as a Consultant Obstetrician and Gynaecologist. She was a Visiting Consultant Gynaecologist at Manasa Neuropsychiatric Center. In 2013, she was a IVF Specialist at Momsoon Fertility and IVF Center. She has worked as Visiting Consultant Obstetrician and Gynaecologist at Columbia Asia Hospitals in Hebbal and Yeshwantpur.
Dr Chetana was working as a Consultant Obstetrician and Gynaecologist in Cauvery Medical Center, Sancheni Women's Clinic at Ananda Nagar and Sham's Child Care Clinic at Kempapura before joining Aster CMI Hospital. She was also a fertility specialist in BMom Fertility and Research Center at Sahakaranagar. She has teaching experience in Clinical Psychology for Students of MSc and PhD on Gynaec issues in Psychiatric patients.
Area of expertise
Perinatology
High risk pregnancy
Reproductive Medicine

Certifications:
She obtained ECFMG Certification in 1997.
She obtained Reproductive Medicine and Assisted Reproductive Technique Certification during 2012-2013.
DISSERTATION: Correlation between Fetal outcome and Fetal Biophysical Profile in High risk Pregnancies.
She had regularly attended the OBGYN Conferences and CMEs.
She had given a talk on Gynaecological Social issues at CII Annual Day in 2012.
She had participated in Group Discussions regarding Gynaec Social issues on TV and Press.
Other Similar Doctors