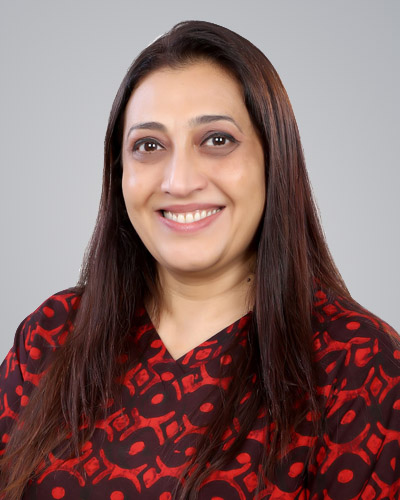 Dr. Sahana Magal
Consultant - Internal Medicine
MBBS, MD, MS (USA), PGDM (USA)
Overview
Dr. Sahana Magal is a physician with over 25 years of experience and a geriatrician of 6 years. She is currently serving Aster CMI Hospital as a consultant in internal medicine. She received her MBBS and MD degrees from JSS University, Mysore.
She further pursued her education, USMLE certification, clinical training, and licensures in the field of gerontology and geriatrics from the exalted academies of the United States, like UCSF, Stanford Hospital, the Alzheimer's Association, and Ogden Regional Medical Centre. Dr. Sahana Magal has also received her BLS and ACLS training from Stanford Hospital, USA
Area of expertise
Internal Medicine
Gerontology
Geriatrics
Awards and recognitions
Special Recognition Award for dedicated efforts to engage seniors - California Congressional District
Certificate of recognition by the California Legislature Assembly
State of California Senate - Certificate of Recognition for providing wellness and therapy to seniors
Academic Excellence and Outstanding Performance: Department of Gerontology, SFSU, Scholarship recipient - California Assisted Living Association
Certificate of Achievement - American Diabetes Association & American Heart Association - Bay Area Chapter
Membership, Presentation & Associations
Currently a Board Member of California Association of Nursing Home Reforms, Berkley, USA
Faculty on Gerontology Advisory Board at San Francisco State University, California, USA
Family Ambassador - City of Mountain View, California
Member of AMA, ADA, AHA, AGS, GSI & RHEC-US Department of Minority Health.
Presented her research articles on the Asian elderly population at esteemed international conferences such as the International Association of Gerontology and Geriatrics (IAGG) and the Asian Health Literacy Association.
Other Similar Doctors