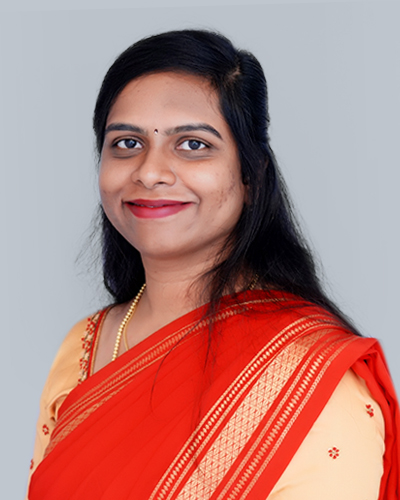 Dr. Arpitha K C
Specialist - Anesthesiology
Overview
Dr. Arpitha is a highly skilled Specialist in Anesthesiology with a career spanning over two years in the field. Her dedication to the practice of anesthesia is underscored by her comprehensive knowledge across various sub-specialties within the discipline. Dr. Arpitha is committed to ensuring the safety and well-being of patients by adhering to the highest standards of anesthesia care.
One of Dr. Arpitha's standout qualities is her commitment to staying at the forefront of her field. As a vigilant member of the Indian Society of Anesthesiologists, she actively participates in conferences and continuing medical education (CME) events. These endeavors allow her to remain updated on the latest advancements, best practices, and safety protocols in the realm of anesthesia.
Dr. Arpitha's proactive approach to professional development ensures that she can provide the most current and effective anesthesia services to her patients. Her attendance at conferences and participation in CME activities reflect her dedication to delivering optimal care and maintaining the highest standards of safety within the field of anesthesiology.
Area of expertise
Perioperative care of pediatric and genatric patients
Regional anaesthesia
Peripheral nerve blocks
Obstetrics anaesthesia
Providing care for critically ill patients in intensive care unit