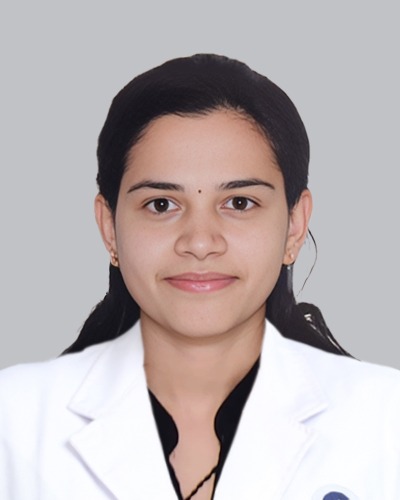 Dr. Roma Paul
Specialist - Vascular & Endovascular Surgery
DNB Gen Surgery, DrNB Vascular & Endovascular Surgery
Overview
Dr. Roma Paul joined as visiting specialist at Aster MIMS, Calicut. She completed her MBBS from Zaporozhye State Medical Univerisity Ukraine, DNB (General Surgery) from National Board of Examinations, Delhi, and she took her Doctorate of National Board (DrNB) in Vascular & Endovascular Surgery from National Board of Examinations, Nizam's Institute of Medical Sciences (NIMS), Hyderabad, Telangana. She have gained more than three years of extensive experience at Senior Resident level in one of the Prime Institute of India that is "Nizam's institute of medical sciences" Hyderabad. 
Awards and recognitions
Academic Achievements:
Student of the year in MBBS twice in 2008 and 2010.
Research Projects:
Undergraduate Student Research Project: Hypothesis about Human Antebrachiocarpal articulation Project presented in the All Ukranian Scientific applied conference for young scientists and students in Lugnask state medical university 2007 and received a level 1 diploma for the project.
Postgraduate Research Project:
Comparative Study of RIPASA vs ALVARADO scoring system in diagnosing Appendicitis - A Prospective Study in Bhagwan Mahaveer Jain Hospital, Bengaluru,Karnataka, India. (2016-2019) .
Project was submitted to The National Board of Examinations, New Delhi in partial fulfilment for the award of degree of Diplomate of national board in General Surgery.
Superspeciality Research Project:
WIFI scoring in patients receiving PGE1 for non-reconstructable peripheral arterial disease - an observational study.
Project was submitted to The National Board ofExaminations, New Delhi in partial fulfilment for the award of degree of diplomate of national board in Vascular Surgery
Other Similar Doctors