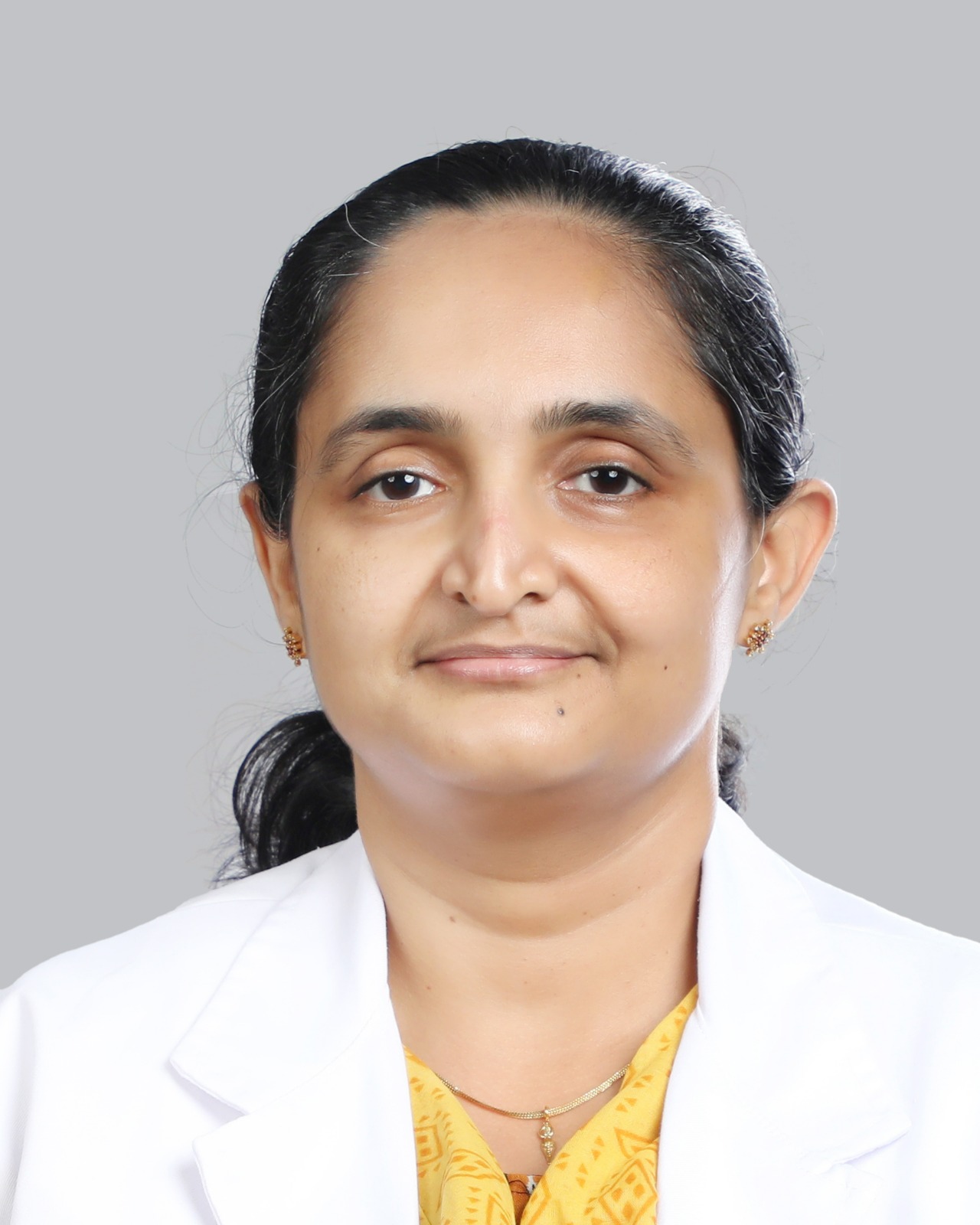 Dr. Sunitha Mathew
Senior Consultant & HOD - Ophthalmology
MBBS, DO, MS (Ophthalmology)
Overview
Dr. Sunitha Mathew is an ophthalmologist with more than 14 Years of experience. She is an expert in the management of diseases of the Anterior segments, Diabetic Retinopathy, and Glaucoma. Her specialised fields of interest are Diabetic Retinopathy, Glaucoma, and Neurophthalmology.
In the wake of an increasing number of Diabetics in our state, her services in the management of Diabetic Retinopathy including FFA, OCT, B-SCAN, Lasers, Anti-VEGF injections are of utmost importance in preventing early blindness related to Diabetes Mellitus.
She completed her MBBS, D.O, and M.S from Govt Medical College, Kozhikode, and has undergone 2 years residency at the Regional Institute of Ophthalmology, Thiruvananthapuram.
She did her SICS training from Arasan Eye Hospital, Erode, and Medical Retina Fellowship from Aravind Eye Hospital, Coimbatore. Before joining Aster MIMS, she worked as a Consultant at Vasan Eye Care Hospital, Kozhikode for 9 yrs and as an Assistant Professor, Ophthalmology, MES Medical College Perinthalmanna for 2 yrs. 
Other Similar Doctors