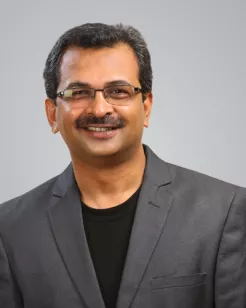 Dr. Jinesh Veetilakath
Senior Specialist
Overview
Dr. Jinesh Veetilakath plays a pivotal role in a number of emergency conditions and keeps the patients at ease by aiding in their diagnosis and treatment regimes.
He is credited with having skills ranging from that of a general practitioner to that of a specialist. He is skilled at finding diagnosis for difficult airway management (including fiber optic bronchoscopy), procedural sedation techniques, mechanical ventilator setting and troubleshooting.
Dr. Jinesh is dedicated to bettering the lives of his patients, and always keeps himself abreast of the latest trends in improving patient care.
He has worked as an instructor in
Basic Life Support (BLS)-AHA
Advanced Cardiac Life Support(ACLS)-AHA
Pediatric Advanced Life Support (PALS)-AHA
Basic Disaster Life Support (BDLS)-NDLSF
Advanced Disaster life Support (ADLS)-NDLSF
Pre Hospital Trauma Life Support (PHTLS)-NAEMT
Advanced Medical Life Support (AMLS)-NAEMT
Emergency Pediatric Care (EPC)-NAEMT I
nstructor in Advanced Trauma Life Support (ATLS)
Other Similar Doctors