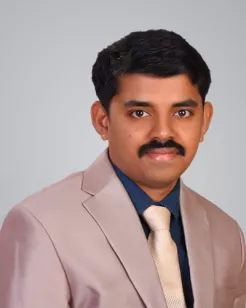 Dr. Rinoy Chandran
Senior Specialist
Overview
Dr. Rinoy Chandran is a highly skilled physician presently rendering his valuable services as an Intensivist at Critical Care department.
Dr. Rinoy has worked with hundreds of patients and their relatives at several reputed hospitals in the same capacity and has proven his mettle.
He is skilled at intubating the patient, providing general regional anaesthesia, has knowledge in basic and advanced ventilator management and advanced airway management. He is also trained in ECMO management.
Other Similar Doctors