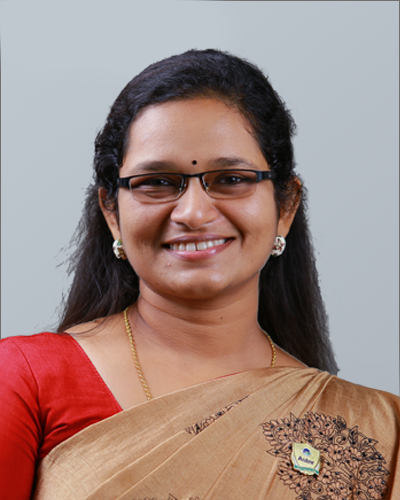 Dr. Anitha TV
Senior Consultant - ENT Surgery
MBBS, DLO, AASC (Allergy Asthma Specialist Course)
Overview
An experienced ENT surgeon practicing for over 10 years now, Dr. Anitha TV has a stellar track record in conducting micro ear surgery, functional endoscopic sinus surgery (FESS), and micro laryngeal surgery.
She earned an MBBS degree followed by a Diploma in Otorhinolaryngology (DLO) from Government Medical College, Calicut. She has completed a Fellowship in FESS from Apollo Hospitals, Bangalore; a Fellowship in Ear Surgery; and a Fellowship in Functional Endoscopic Evaluation of Swallowing (FEES).
She has started a FEES investigation and treatment modality – the first of its kind in Malappuram – at Aster MIMS, Kottakkal. Almost 50 cases have been handled under this program. Their details are being documented for publication in medical journals, later.
An office-bearer in several state and national medical bodies, Dr. Anitha has earned awards from the Association of Otolaryngologists of India (AOI) and Indian Medical Association (IMA) for her professional contributions.
Awards and recognitions
Award for the PG paper presentation at south zone and Kerala AOI conference.
Other Similar Doctors