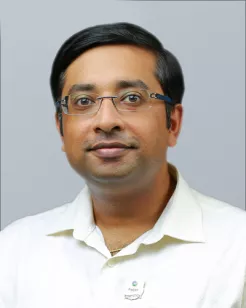 Dr. Jean K Babu
Senior Specialist - Emergency Medicine
Overview
Dr. Jean K Babu earned his MBBS degree in 2012 from MES Academy of Medical Sciences, Perinthalmanna, affiliated with Calicut University. He is an American Heart Association (AHA) certified physician who can provide
Basic life support (BLS)
Advanced cardiac life support (ACLS)
Paediatric advanced life support (PALS) and
International trauma life support (ITLS).
He is certified by the American College of Surgeons to provide advanced trauma life support (ATLS), as well. He has completed a Master in Emergency Medicine program offered by the Ronald Reagan Institute of Emergency Medicine (RRIEM), George Washington University, USA, and attended a month-long observership at RRIEM. In 8 years of medical practice, he has attended several conferences including the 15th National Conference of Emergency Medicine, 2013, and the Annual National Conference on Academic Emergency Medicine, Coimbatore.
Awards and recognitions
15th National conference of emergency medicine EMCON 2013.
Annual nationa conference on academic emergency medicine , Coimbator.
Other Similar Doctors