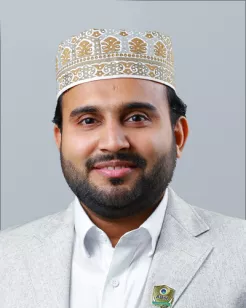 Dr. Suhaib Thangal KP
Specialist - Family Medicine
MBBS, DFM (RCGP-UK), BCCPM
Overview
A practicing medical professional for nearly a decade now, Dr. Suhaib Thangal KP takes a keen interest in pain management, palliative care, overall wellness, and prevention and management of lifestyle diseases.
He holds a Diploma in Family Medicine (DFM) awarded by the Royal College of General Practitioners of the United Kingdom (RCGP), and an MBBS earned from Wuhan University School of Medicine, China.
He has also completed a Basic Certificate Course in Palliative Medicine (BCCPM) from the Institute of Palliative Medicine at Government Medical College, Calicut.
His work at Aster MIMS Hospital, Kottakkal spans across departments to ensure optimal, multidisciplinary, and personalised care to patients. He is also in charge of the [email protected] program for the Malappuram district.
Before joining the Aster group he has worked at Shifa Hospital, Feroke; KMK Hospital, North Paravoor; and District General Hospital, Ernakulam.