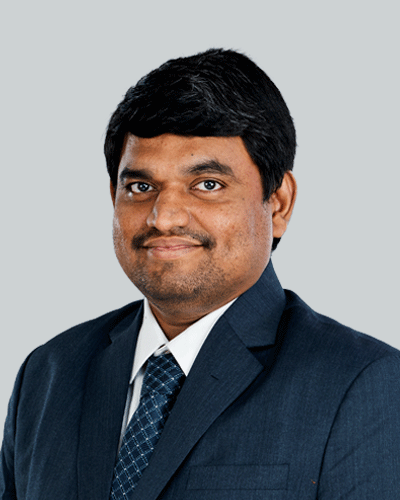 Dr. P Ravi Prakash
MBBS, MD (General Medicine), DM (Neurology)
Overview
Dr. Ravi Prakash is a consultant neurologist at Aster Narayanadri Hospitals, he has done M.B.B.S from Guntur Medical College, Guntur (2003-2009) and M.D (General Medicine) from Andhra Medical College, Vishakapatnam (2011-14).
He Has more than 6 years of experience and his previous experience includes, a senior resident at Nizam's institute of medical sciences, Hyderabad(2014-17), Worked as a senior resident in Pediatric Neurology in Niloufer children hospital, Hyderabad(2017- 18), Worked as consultant Neurologist in Vinn Hospital from 2017-18.
He completed a speciality certification in Neurology from the Royal college of physicians, London and is a member of the Indian Academy of Neurology.
Dr. Prakesh had done more than 100 thrombolysis in Acute stroke patients presenting within 4.5 hrs, Treated more than 3000 stroke patients.
Epilepsy: Treated more than 500 Seizure patients.
Botox Injection for Blepharospasm, Hemi facial spasm, Cervical dystonia and Spasticity.
Neuromuscular disorders including AIDP, and CIDP.