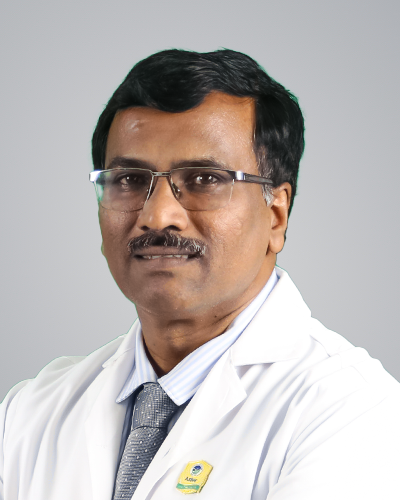 Dr. Y Murali Krishna
Consultant - Neurosurgery & Spine surgery
Overview
Dr. Murali is a General Surgeon in Hyderabad and Neurosurgeon in Aster Prime Hospitals. 
Dr.Murali Krishna completed MBBS in 1999, and MD in General Surgery from Kurnool Medical College, Kurnool in 2004. In 2008, he completed M.Ch in Neurosurgery from Gandhi Medical College, Hyderabad.
Dr. Murali is a member of the Indian Medical Association. He is one of the best neurosurgeons in Hyderabad with 10 years of experience in neurosurgeries.
Work Experience
Dr. Murali has been a part of Aster Prime hospital from the past 10 years and holds a decade of expertise in Neuro Surgery.
Area of expertise
Nerve and muscle disorders
Brain suite
Cerebrovascular surgery
Traumatic brain injury (TBI) treatment
Paralysis
Pediatric neurosurgery
Peripheral nerve
Brain infection
CSF rhinorrhoea repair surgery.
Other Similar Doctors