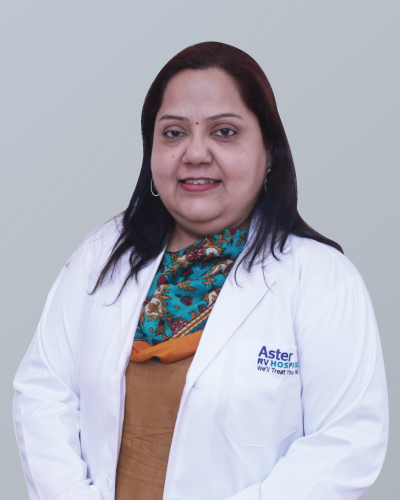 Dr. Bhawana Mishra
Consultant - Obstetrics & Gynaecology
Overview
Dr Bhawana Mishra is a senior consultant in Obstetrics and Gynaecology at Aster RV Hospital, Bengaluru. Prior to Aster, she has been a senior consultant OBG at Motherhood Hospital and Cradle Apollo Hospital, Bengaluru. She has a total work experience of 17 years and has worked at the forefront of Obstetrics, Gynaecology and Infertility.
She is empathetic, attentive and has a proactive, holistic and personalised approach to patient care. She understands the emotional stress involved during pregnancy and enjoys supporting her patients from conception through to birth.
She is adept at caring for patients of diverse backgrounds and in settings of varying acuity. Her attention to detail is second to none and she often receives referrals for complex cases. She can apply her specialist expertise to develop the best approach into treatment.
Other Similar Doctors