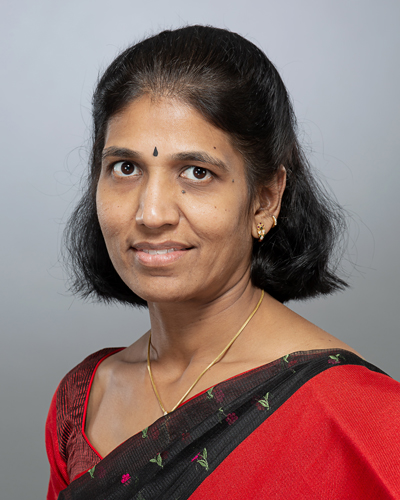 Dr. Sasmitha K
Consultant - Obstetrics & Gynaecology
Overview
With 20 years of experience , Dr. Sasmitha is a Consultant in Obstetrics and Gynaecology at the best gynecology hospital in Bangalore - Aster CMI . She has completed her MBBS from the prestigious Mysore Medical College and MS from the reputed MAHE University - Kasturba medical college in Mangalore. Following this, she has done a Fellowship in Gynaecologic Endoscopy and Infertility. She has trained in Robotic surgery and is presently performing Robotic gynaecological procedures at Aster CMI hospital.
During her 20 years of experience, she has worked at reputed referral hospitals like Mallya  Hospital and Bangalore Baptist Hospital. These centres have immensely contributed to enriching her skills in the obstetric and gynaecological specialities. She is extremely competent in dealing with high-risk obstetrics and obstetric emergencies. During her tenure has successfully handled a wide variety of challenging obstetric issues with favourable outcomes for baby and mother.
She is passionate about Minimally Invasive Gynaecology- Laparoscopy, Robotic surgeries and Hysteroscopy. She has performed a large number of laparoscopic procedures making her an extremely competent and confident laparoscopic surgeon. Robotic surgeries are an addition to her repertoire of skills. Evidence-based management and commendable work in Gynaecological Laparoscopy are her strengths.
Dr. Sasmitha has been actively participating in workshops to keep abreast of the recent developments in the field of OBG & been delivering Health talks on a wide variety of topics covering women of all ages thus championing the cause of Women's Health.
The ability to converse and communicate in multiple languages helps her to reach out to all patients and translates into compassionate patient care. She can converse in English, Telugu, Hindi, Kannada, Tamil, Malayalam and Tulu.
 
Area of expertise
Antenatal and postnatal care 
Deliveries - Normal/Instrumental and Surgical 
High-Risk Obstetrics 
Obstetric Emergencies 
Gynecological surgeries 
Laparoscopic Hysterectomy
Laparoscopic ovarian cystectomy
Laparoscopy for endometriosis
Laparoscopic Myomectomy
Laparoscopic Tubal Recanalization
Laparoscopic management of ectopic gestation
Robotic surgeries
Hysteroscopy 
PCOD treatment strategies 
Fertility treatment