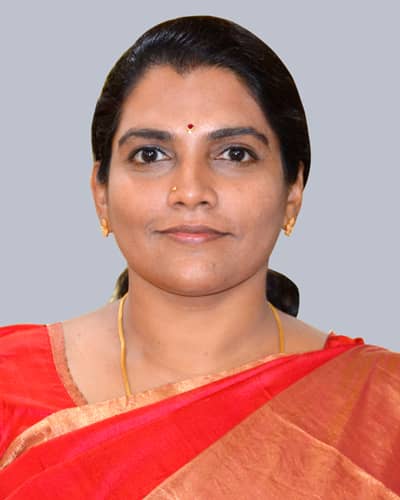 Dr. Bhavani Stalin
Consultant – Obstetrics and Gynaecology
Overview
Dr. Bhavani Stalin is a Consultant Obstetrician & Gynaecologist at Aster CMI Hospital in Hebbal. She completed her MBBS from CCS University, Meerut, UP in 2001. She trained in the fields of Medicine and Psychiatry in the UK. She completed her MS (Obstetrics & Gynaecology) from the prestigious Sri Ramachandra Medical College, Chennai in 2010. Following this, she returned to the UK where she trained in Early pregnancy, High-risk pregnancy, Endoscopic procedures like Hysteroscopy and Laparoscopy at esteemed institutions like Queen Charlotte's Hospital, London & Birmingham Women's and Children's hospital.
 
Dr. Bhavani Stalin then completed her MRCOG from The Royal College of Obstetrics and Gynaecology, London, the UK in 2015. She has worked in various teaching & tertiary care hospitals in India with 19 years of experience and aims to provide holistic & high-quality healthcare to women.  
 
Dr. Bhavani is certified in advanced minimally invasive surgery like Laparoscopy & Hysteroscopy. She specialises in major gynaecological surgeries like Non-descent Vaginal Hysterectomy and Pelvic floor repair. She is working to develop gynaecological oncology services for women with cancers of the ovary, uterus and cervix. Her special interests include PCOS, Fertility, Menstrual disorders and Menopause.
 
Dr. Bhavani has trained in Maternal Medicine and specialises in the care of Diabetes, Thyroid disorder, Blood disorders, Cardiac disease, Post-renal transplant, Post-bariatric surgery, Hypertension in pregnancy. She trained in the Early Pregnancy unit under the guidance of Prof Bourne at Imperial College, London, and is certified for Ultrasound in pregnancy by RCOG. She is an expert in complicated caesarean deliveries and instrumental vaginal deliveries.
 
She is an Associate professor involved in the teaching of undergraduate and post graduate medical students with publications in international journals on topics like ICU prognostication in high-risk obstetrics and gynaecology patients. She is a multi-linguist adept in Kannada, Tamil, Hindi & Telugu.
 
Other Similar Doctors