Foot & Ankle Clinic
The Centre for Foot and Ankle Surgery is one of the very few centres in the region that offers complete spectrum of surgical solutions to people suffering from foot and ankle injuries. Headed by the qualified and experienced foot & ankle surgeon, the centre is equipped with latest technologies that ensure utmost patient's outcomes and faster recovery.
Foot and ankle injuries bring thousands of Keralites into their podiatrists or foot & ankle surgeon every year. People with the complaints of pain, stiffness, swelling or various deformities in foot or ankle area are treated for conditions such as bunions, corns, flat feet, athlete's foot, warts or ingrown nails. Of all the foot and injuries, the most common ones are: Achilles Tear, Ankle Sprain, Stress Fractures of the Foot, Ankle Fractures, and Plantar Fasciitis.
At Aster Centre for Foot and Ankle Surgery, we adopt patient-centric treatment approach. Our expert clinical team who comes with the cumulative experience of 50+ years evaluates the patient's history and present conditions thoroughly. After having a detailed counselling with the patient and the family, we chalk out the customized treatment plan.
Services Offered
At Aster Medcity, we always strive to deliver complete, comprehensive and compassionate care at one-place. All the treatment options are made available to them. The best possible treatment plan is derived keeping the patient's conditions in mind.
Ankle Arthritis treatment: Caused usually by Osteoarthritis, ankle arthritis can also be caused by damage from other rheumatic conditions. Ankle arthritis leads to pain, swelling and occasional deformity of the joint. One may require surgery if the symptoms are severe. As Aster Centre for Foot & Ankle Surgery, we perform all sorts of surgeries including Ankle Fusion, Triple Fusion and Ankle Replacement.
Bunion Correction: Bunions commonly develop on the side of one's foot and at the base of one's big toe. These bony lumps causes your big toe joint to bend towards the other toes. If symptomatic, this might require surgical correction. Osteotomy is performed to straighten the big toe and metatarsals.
Hammer Toes Correction: Hallux valgus that causes Bunions may also cause your other toes to become clawed or permanently bent. This condition is known as hammer toes. It can be corrected by (1) arthroplasty or (2) arthrodesis. Both procedures are mostly performed as day care. After about 3 days, you will be able to walk freely without pain.
Achilles Tendon Repair Surgery: Largest tendon in our body, Achilles tendon may start to wear as we get older. This may lead to painful swellings within the main tendon. Very occasionally, surgery may be recommended.
Ankle Ligament Reconstruction: Clinically known as Brostrom procedure, this procedure helps tighten and firm up one or more ankle ligaments on the outside of your ankle. It is most often performed as an out-patient procedure.
Reconstructive Foot Surgery: Reconstructive surgery of the foot and ankle consists of complex surgical repair(s) that may be necessary to regain function or stability, reduce pain, and/or prevent further deformity or disease.
Corns and Calluses Treatment: Corns and Calluses are painful regions of the skin that appear between the toes, on the soles of the foot and the hand (hyperkeratosis). Treating this condition involve removing causes of pressure or friction and removing the thickened skin. The podiatrist can cut the thickened skin off. Other modalities include the use of skin care products and salicylic acid.
Toenail Surgery (Ingrown Nails Treatment): The initial surgical approach is typically a partial avulsion of the nail plate known as a wedge resection or a complete removal of the toenail. If the ingrown toenail recurs despite this treatment, destruction of the germinal matrix with phenol is recommended. Antibiotics are not needed if surgery is performed.
Our Doctors
We have some of the best specialists from around the world, they bring years of experience and offer evidence-based treatment to ensure the best care for you.
Our Doctors
We have some of the best specialists from around the world, they bring years of experience and offer evidence-based treatment to ensure the best care for you.
Why Choose Hospital Aster Medcity Kochi?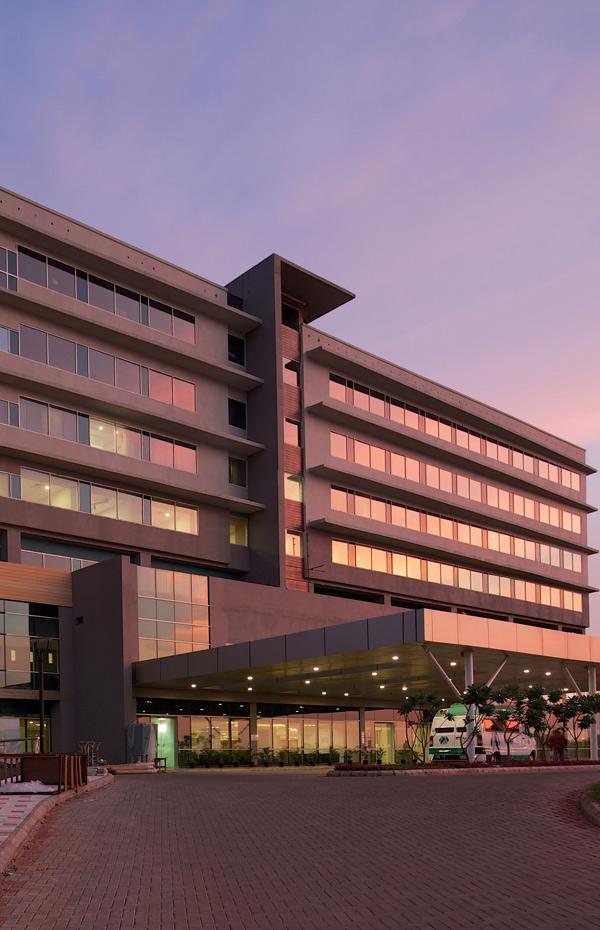 We'll Treat You Well - This promise sums up why we exist. This promise is what we strive to honour every day, every moment.
We Believe In The Aster Experience - This is what helps us deliver our promise. This is what sets Aster apart. This is what makes you journey through any Aster environment smooth, efficient, and productive.
We Believe in Designing Hospitals That Heal Faster - Our hospitals are designed based on inputs and insights from patients by specialised architects with the clear intention of creating a soothing, spacious, uncluttered, warm, caring ambience that puts our patients instantly at ease.
Advanced Technology & Facilities
Facilities Offered at the Foot & Ankle Clinic
We believe that world-class technology should be humane. As a conscientious healthcare provider who is also in education and research, in addition to investing in the best possible technology, we also work hard to stay ahead of the times to be among the first in the world to bring new, evidence based, approved therapies and technology to our patients.
Speciality Clinic for Foot and Ankle Injuries                                

Keyhole and day-care surgical procedures                                             

Modern technology & infrastructure,  World-class surgical equipment & implants     

Modular Operation Theatres      

Round-the-clock Orthopaedic surgeon on duty                           

Advanced Physiotherapy and Rehabilitation

Physio @Home services

Dedicated orthopaedic ward