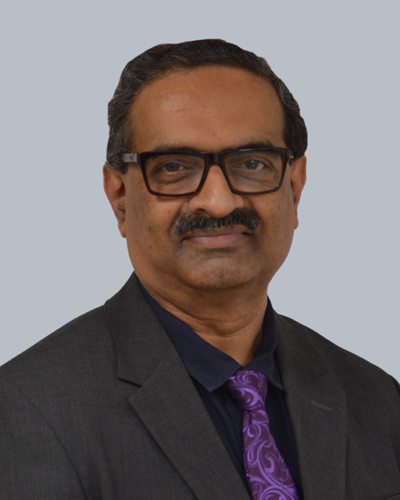 Dr. Ajay Keni
Consultant - Pulmonology & Critical Care Medicine
MBBS, MD Tuberculosis & Respiratory Diseases
Overview
Dr. Ajay Keni is a seasoned Pulmonologist and an expert in Tuberculosis & Respiratory Diseases.
He has completed his Bachelor of Medicine and Surgery (MBBS) from Miral Medical College. He further obtained his postgraduate degree MD in TB & Respiratory Diseases from Government Medical College, Miraj.
Dr. Ajay has a vast experience in treating mild & severe asthma and inflamed airways of the lungs for patients across all ages. His keen interest is in Intensive care and Mechanical Ventilation.
He has over 30 years of experience in the field of Pulmonology & Critical Care Medicine. He is also handling the additional responsibility of Chief of Medical Services at Aster Aadhar Hospital.
Area of expertise
Intensive Care 
Mechanical Ventilation
Respiratory Diseases
Tuberculosis