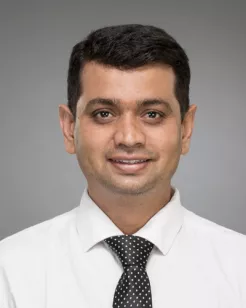 Dr. Sathish M S Vasishta
Consultant - Craniomaxillofacial Surgery
MBBS, FCCI, FAOCMF, Fellowship in Cleft & Craniofacial Surgery (CCI Switzerland)
Overview
Dr.Sathish Vasishta is a Craniomaxillofacial Surgeon at Aster CMI, Hebbal and Aster Whitefield Hospital, Bangalore. Aster whitefield is one of the best maternity hospital in Whitefield. He completed his masters in Oral and Maxillofacial Surgery from S.D.M College of Dental Sciences & Hospital, Dharwad considered as India's best Institute for Craniomaxillofacial Surgery accredited by NAAC.

Dr Sathish is dedicated to providing utmost care with evidence-based treatment for the correction of facial deformity in restoring Aesthetic and Functional need of an individual.

Soon after his Masters in oral and maxillofacial Surgery Dr Sathish underwent further advanced surgical training in Amrita Institute of Medical Sciences Kochi, Kerala & Mangalore, Karnataka and then he obtained his super speciality training fellowship in Cleft and Craniofacial Surgery.

His dedication towards his Profession took him to Hong Kong for an International Fellowship in Craniomaxillofacial surgery where he obtained his further advanced training in Orthognathic surgery Aesthetic Facial Surgery. & Craniofacial surgery.

His area of interest includes the entire spectrum of Cleft & Craniofacial surgery, treatment of facial Fractures, Facial Plastic surgery, corrective jaw surgery ( Orthognathic surgery ) for disproportionate jaws, Distraction Osteogenesis – the new technique of bone lengthening for congenital & acquired facial defects, Temperomandibular joint pain & disorders Minor oral surgery and major facial reconstructive procedures.

He has 10 years of clinical experience to its credit. Apart from his routine work, he is associated with a US-based NGO which provides cost free surgeries for the patients born with Cleft and facial defect acting as a chief surgeon he regularly conducts free medical camp in India and abroad and provides cost free surgeries to the needy. He is internationally credentialed Cleft surgeon of Operation smile. Which supports a large number of cost free facial surgeries across the Globe.

He is also part of Aster DM foundation as aster volunteer.