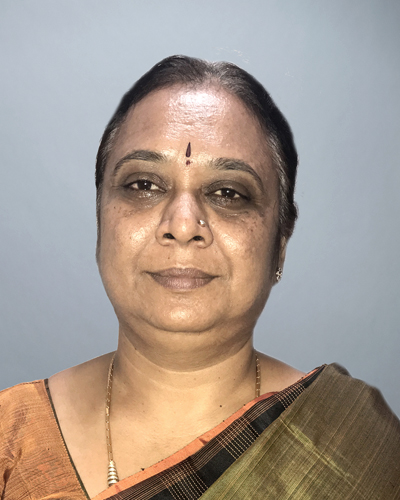 Dr. Bindumathi P. L.
Sr. Consultant - Internal Medicine
Overview
Dr Bindumathi.P.L is a Senior Consultant in Internal Medicine at ASTER CMI Hospital. MBBS- 1988 and MD in General Medicine- 1995 both from Bangalore Medical College, Bangalore.

She has the Art of diagnosing and treating medical illness like Diabetes, Hypertension, Heart disorders, Metabolic syndrome, Thyroid, Fever, Bronchitis, Respiratory Infections, Arthritis, Liver, Kidney Disorders.

She has clinical experience of 25 yrs post MD, she has served in Medical college Dr B. R. Ambedakar Medical College 20yrs and Sapthagiri Institute of Medical Science for 3 yrs. Served as Professor for 11yrs, Professor and HOD for 8yrs. Also was CPC secretary, Ethical committee member, conducted various camps in Diabetes, Thyroid diseases.

She has presented papers, publications, was a speaker and moderator in CME, Conferences.
Awards and recognitions
Trained in TMT
Around 25 Paper & poster presentations
Has publications on diabetes, hypertension, hypothyroid, metabolic syndrome to her credit
Speaker at a few CMEs
Chaired scientific sessions in CMEs
Principal investigator for 5 clinical trials
Other Similar Doctors