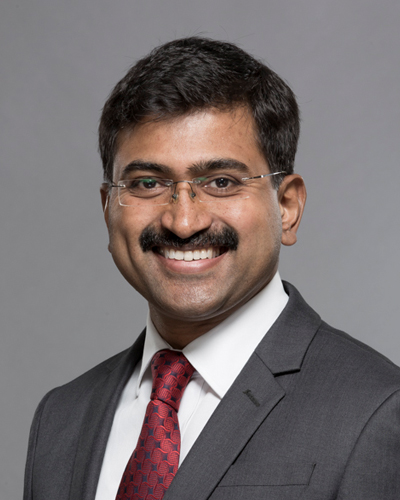 Dr. Mahesh Chikkachannappa
Sr. Consultant - General, Laparoscopic & Bariatric Surgery
Overview
Dr. Mahesh Channapppa has 16 years of experience in the wide spectrum of surgical fields. At Aster CMI Hebbal he is the Senior Consultant- General Laparoscopic and Bariatric Surgery. He was formerly Senior Consultant Surgeon at Columbia Asia Hospital Hebbal, Bangalore. He also served as a consultant in General Surgery at Mallya hospital for 3 years.

He is a member of the Association of Minimal Access Surgeons of India (AMASI). He has worked in the United Kingdom at National health Services for 3 and a half years where he underwent training in General Surgery, Urology, Surgical Intensive Care Unit, Trauma and Emergency. He has worked in proctology, colorectal and breast units in the UK. Dr. Mahesh Channappa excels in, Upper GI, Colorectal, Vascular surgical, Laparoscopic Surgeries and his expertise are in performing routine and challenging surgical procedures.
Area of expertise
Upper GI
Colorectal
Vascular surgical
Laparoscopic Surgeries
Routine & challenging surgical procedures
Awards and recognitions
He has successively performed single incision laparoscopic cholecystectomies and Sleeve gastrostomies.
He is an active participant in various academic and promotional activities and has presented papers as well as talks in local surgical society bodies both in India and Abroad.
He had won an award for many of speeches on various General surgery topics.
Has attended several Conferences both in India and UK to keep his knowledge upto date.