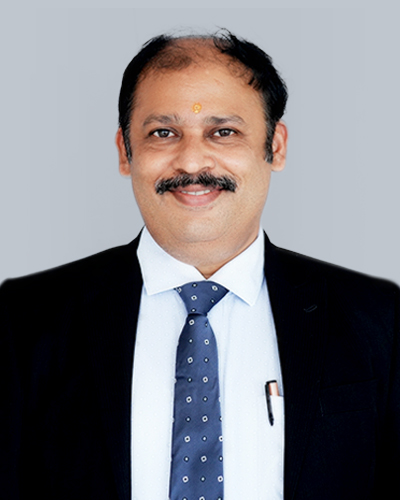 Dr. Prashanth Kumar M
Consultant - General & Paediatric Surgeon
Overview
Dr. Prashanth Kumar M is a highly accomplished medical professional with a distinguished educational background and extensive expertise in pediatric surgery. He embarked on his medical journey by completing his MBBS degree at the esteemed JSS Medical College, Mysore, in 2001. His early years of medical education laid the foundation for a career marked by excellence and dedication.
Driven by a passion for pediatric surgery, Dr. Prashanth Kumar M pursued further specialization in this field. He honed his skills and knowledge by undergoing super-specialization training at the renowned Lilavati Hospital in Mumbai. This institution is widely recognized for its excellence in medical care and education, making it an ideal place for Dr. Prashanth Kumar M to enhance his expertise in pediatric surgery.
Dr. Prashanth Kumar M's educational journey and specialization reflect his unwavering commitment to providing the highest quality of medical care to pediatric patients. His training and experience position him as a trusted expert in the field, equipped to address a wide range of pediatric surgical conditions and contribute to the well-being of young patients and their families.
Area of expertise
Laparoscopic Surgery
Gastro Surgery
Paediatric Urology
Newborn Surgery.
Awards and recognitions
Has been working in surgery department since 2001.
Had worked as faculty in JSS Medical college department of surgery from 2011 to 2013.
Followed by Ravision Corporate Hospital in Kannur, Kerala and Mysore city.