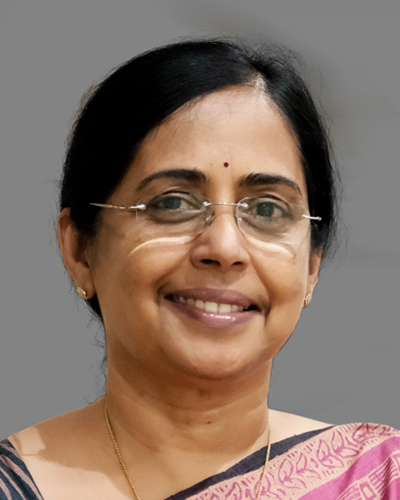 Dr. Asha Kishore
Director - Parkinson's & Movement Disorder Clinics, Aster Kerala Cluster
Clinical Research fellowship in Movement Disorders, DM Neurology, MD Internal Medicine and Medical graduation
Overview
Dr. Asha Kishore comes with 31 years of experience as Neurologist and 25 years as a Movement Disorders Specialist. Her areas of subspecialty expertise are in the diagnosis and treatment of complex movement disorders including Parkinson's disease, Parkinsonian syndromes, Dystonias, Tremor disorders, TICS, Myoclonus, etc. She is also an expert in the selection, evaluation, and Micro Electrode Recording (MER) guidance and programming of Deep Brain Stimulation therapy for Parkinson's disease, Dystonia, and Essential Tremor. She has more than two decades of experience in Botulinum toxin therapy for various focal dystonias.
Dr. Asha Kishore was a former Senior Professor in Neurology, Head of the Comprehensive Care Centre for Movement Disorders, and Director of the Sree Chitra Tirunal Institute of Medical Sciences and Technology, Trivandrum. She underwent 2-year clinical research fellowship in Movement disorders at the University of British Columbia, Canada. She also had additional short-term training in Microelectrode guided Deep Brain Stimulation and therapies for Movement Disorders at the University of Atlanta, USA, and the University of Toronto, Canada. She has 35 years of experience in teaching and research.
Awards and recognitions
Her special interest is in Movement Disorders. She was awarded for outstanding contribution in the field of Health Care and Medical Proficiency in 2018 from Swasthy Foundation, Health Care Excellence Award 2018 by Kerala Sahridaya Vedi, and Outstanding Service in Health Sector 2017 by Olima Foundation and Health Care Excellence Award 2017 by Kamaludheen Foundation.