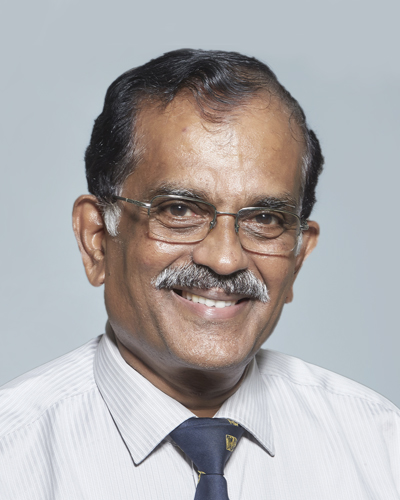 Dr. R. V Jayakumar
Senior Consultant - Endocrinology
FRCP, MRCP, MNAMS in Endocrinology, DM in Endocrinology, MD, MBBS
Overview
One of the most respected professionals in the medical fraternity and the first Endocrinologist in Kerala, Dr. V Jayakumar has more than four decades of experience to his credit. An expert in management of endocrinological disorders in patients of all ages, he has worked at some of the finest institutions in the United Kingdom, Saudi Arabia and India. His areas of interest include diabetes, obesity, thyroid diseases and puberty disorders.
Awards and recognitions
Started Dip. N.B and DM courses in Endocrinology for first time in the state of Kerala.
DM examiner for many national institutes and medical colleges of India.
Past President of several national associations including the Endocrine Society of India, RSSDI and Indian Thyroid Society.
Editor of Thyroid Research & Practice and Associate Editor of RSSDI Journal.
Other Similar Doctors