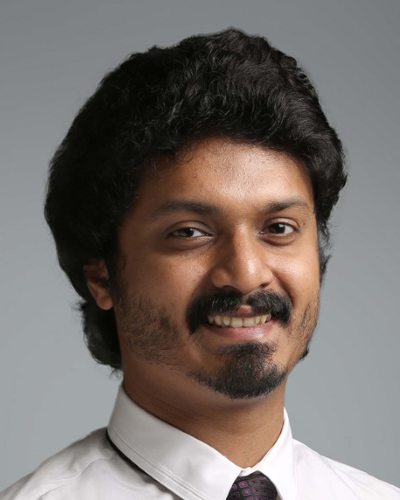 Dr. Tency Joshu Thomas
Senior Specialist - Interventional Cardiology
DM in Interventional Cardiology from Sri Jayadeva Institute of Cardiovascular Sciences and Research, Bangalore, MD in General Medicine from Govt Medical College, Kannur, MBBS from Kasturba Medical College, Manipal
Overview
Dr. Tency Joshu Thomas MBBS,MD, DM (Interventional Cardiology) is a graduate from the prestigious Sri Jayadeva Institute of Cardiovascular Sciences and Research, Bangalore. After completion of his undergraduate training with distinction from Kasturba Medical College, Manipal he pursued his MD, Internal Medicine at  Govt Medical College, Kannur.
Dr. Tency has a deep interest in the field of Coronary and Structural heart diseases. His clinical practice specialises in  coronary Interventions, management of valvular heart diseases, heart failure, cardiac arrhythmias, cardiomyopathies, preventive cardiology, invasive hemodynamics and management of the critically ill.
Dr. Tency has received multiple accolades during course of his medical education and strives to be exemplary in his clinical practise.
 
Area of expertise
Coronary interventions
Aims to pursue training/ fellowship in structural heart interventions
Awards and recognitions
Published research article in peer reviewed journal
Other Similar Doctors