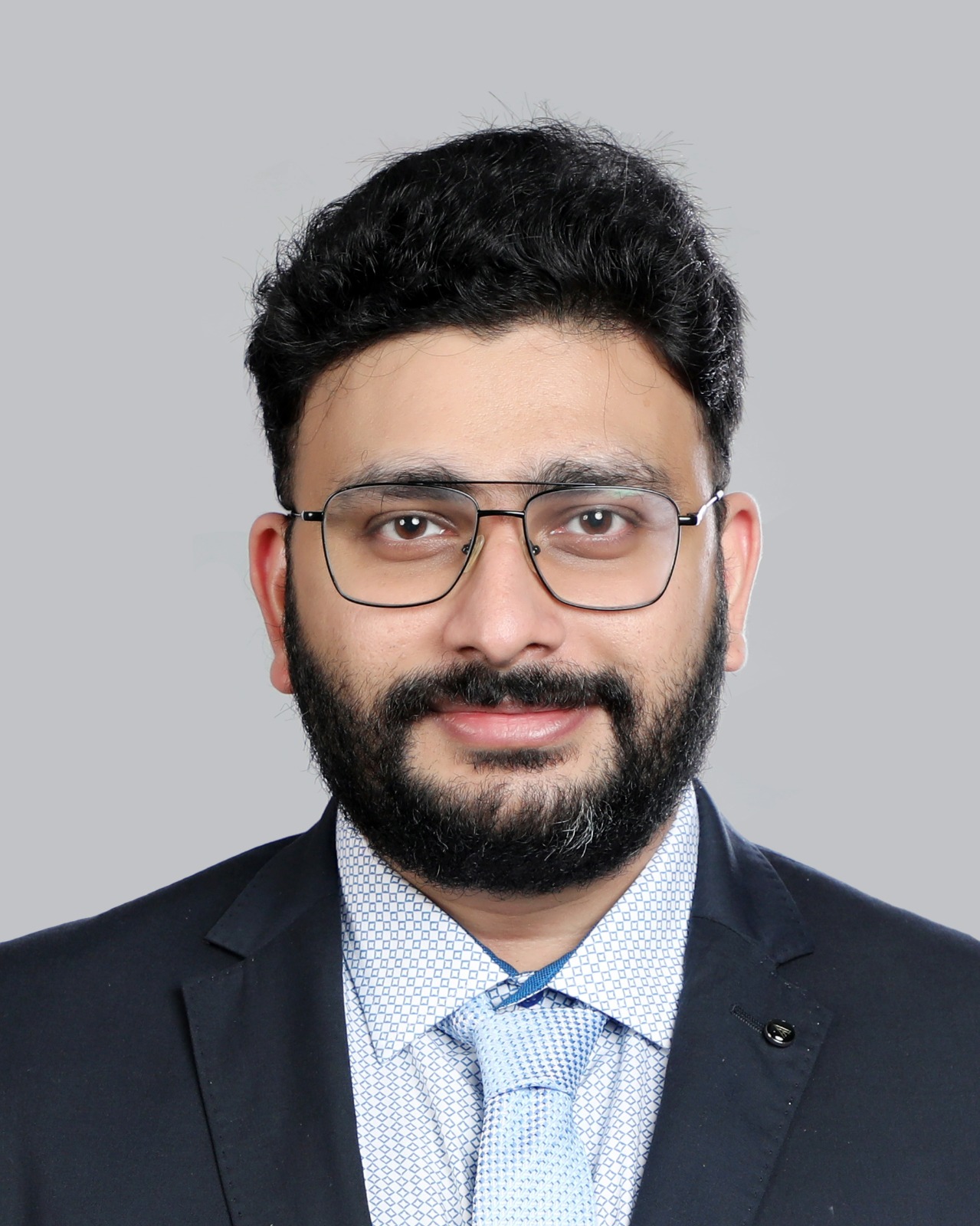 Dr. Arun Chandrasekharan
Consultant - Medical Oncology
MRCP (Medical Oncology), ECMO (European Certification), DM (Medical Oncology), MD (Internal Medicine), MBBS (JIPMER)
Overview
A Medical Oncologist at one of the best medical oncology hospital in Calicut with over 5 years of experience, he has trained in various central institutes all over India and completed his advanced training in oncology from the esteemed Tata Memorial Hospital, Mumbai.
His areas of expertise range from all types of solid tumors to leukemias and lymphomas. He has published over 30 papers in international journals especially in the field of lung cancer, head and neck cancer, and sarcomas.
He is well versed in the latest advancements in cancer like immunotherapy, targeted therapy, and precision medicine. His special areas of interest include sarcomas, lung cancer, and head and neck cancer.
Awards and recognitions
Achievements
Over 36 publications in various peer reviewed international and national journals, especially in head and neck, lung and soft tissue cancers

European Society of Medical Oncology (ESMO) - Asia travel grant for ESMO Asia held in Singapore 2015

Best oral paper in the sub category - bone and soft tissue in Indian society of medical and pediatric oncology ISO conference 2015, Mumbai

Winner of Indian Cancer Society's CK Handoo Research Award for third best abstract in ISMPO ISO 2015, Mumbai

Developing Nations award winner. 17th International Association for Study of Lung Cancer, World Conference on Lung Cancer, Vienna, 2016. Abstract: Rebiopsy Post Progression in EGFR Mutated Lung Cancer

Best poster - Salvage surgery in head and neck cancers: Does it improve outcomes? UAE Cancer Congress 2018

Oral platform presentation in ESMO ASIA, Singapore 2018: Low dose versus standard dose Gemcitabine in advanced squamous lung cancer

Educational grant for the Prostate Cancer Preceptorship held by ESMO in Singapore 2018

Trained and worked in the field of oncology for 4 years from Tata Memorial Hospital, Mumbai which is Asia's largest comprehensive cancer care center catering to over 50,000 new cancer patients a year

Trained extensively in the management of solid as well as hematological cancers like lung cancer, gastro intestinal cancer, breast cancer, gynecological cancers, head and neck cancer, soft tissue sarcomas, leukemia, and lymphomas

Special training in bone marrow transplantation (both autologous and allogenic) and management of pediatric cancers

Specialized training in the administration of immunotherapy and targeted therapy

Special interest in lung cancer, breast cancer, head, and neck cancer, and sarcomas
Work experience
Specialist registrar in medical oncology - Tata Memorial Hospital, Mumbai

Specialist registrar in medical oncology - Homi Bhabha Cancer Hospital, Punjab

Member of American Society of Clinical Oncology

Member of European Society of Medical Oncology

Member of Indian Society of Medical and Pediatric Oncology