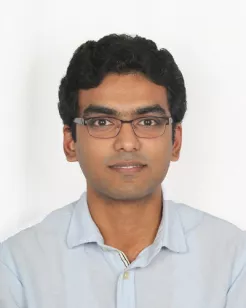 Dr. Faraz Ali Mohammad
Senior Consultant (Visiting)
MBBS, MS (Opthalmology), MRCSEd (UK), Fellow International Council of Ophthalmolgy (FICO-UK), FLVPEI (Fellow Oculoplasty, Dacryology, Ocular Oncology- Lvpei)
Overview
Dr. Faraz Ali Mohammad is a Visiting Senior Consultant in Ophthalmology with a special focus on Oculoplasty, Dacryology & Ocular oncology at the best Ophthalmology hospital in Calicut, Kerala - Aster MIMS.
He focuses primarily in a sub-specialty of Ophthalmology, having expertise in eyelid and facial traumas, malpositioned eyelids (congenital & acquired), eyelid, ocular surface, and orbital inflammation & tumours, and is also trained in the expert management of disorders of the nasolacrimal duct (congenital & acquired), & also in cosmetic and functional injections (botox/fillers) and in socket reconstructions, eyelid flaps and grafts for various periocular abnormalities.
Dr. Faraz Ali Mohammad completed his MBBS education from Kasturba Medical College, Mangalore,
MS in Ophthalmology from RIOGOH Chennai (Regional Institute Ophthalmology, Madras Medical College), Long term fellowship in Oculoplasty, dacryology and ocular oncology from  LV. Prasad Eye Institute, Hyderabad, followed by FICO from International Council of Ophthalmology, UK and
Followed by MRCS Ophthalmology from the Royal College of Physicians and Surgeons of Edinburgh.
He has published articles in peer-reviewed journals and is active in Oculoplasty related meetings, discussions, and presentations.
With only a handful of Oculoplasty surgeons in entire Kerala and even fewer in the north Malabar region, he continues to work with various hospitals in the North Malabar region with his primary preferred practice base being Aster MIMS Kozhikode.
 
Other Similar Doctors