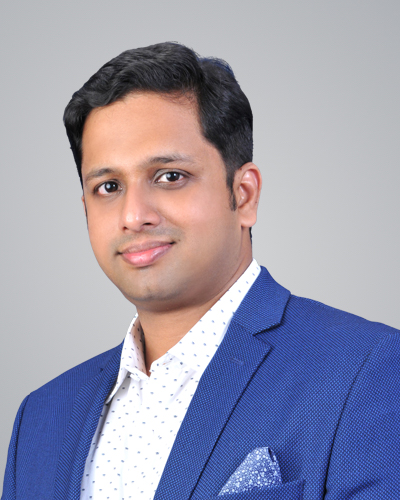 Dr. Amith Sreedharan
Consultant Critical care Medicine
Overview
Dr. Amith Sreedharan is a leading respiratory physician specializing in Pulmonary and Critical Care medicine.
He adeptly involves in the investigation and management of all kinds of respiratory diseases including COPD, Asthma, Lung cancer, Acute and chronic cough and so on.
He has been involved in all aspect of patient care, right from counselling the relatives to handling the training of healthcare personnel in the hospitals he was working at.
He also played a pivotal role in the academic programs conducted by the Aster MIMS and participated in all kinds of medical presentations pertaining to his field.
Dr. Amith has the expertise to deal with critically ill patients and professionally trained to provide point of care for Lung ultrasound and critical care echocardiography.
Dr. Amith has also performed complex procedures like Endotracheal Intubation, Percutaneous Tracheostomy, Invasive lines- CVC, Arterial lines, Haemodialysis Vascular catheters, Thoracentesis, Pigtail/Tube thoracostomies and Bronchoscopy.
He has previously worked with Aster MIMS Calicut, Malabar Cancer Center Thalassery and MVR Cancer Center Calicut
Area of expertise
COPD
Asthma 
Lung Cancer
Acute and chronic cough
Lung Ultrasound  
Critical Care Echocardiography.
Endotracheal Intubation
Percutaneous Tracheostomy
Invasive lines- CVC
Arterial lines
Haemodialysis Vascular catheters
Thoracentesis
Pigtail/Tube thoracostomies
Bronchoscopy.
Awards and recognitions
First prize in national level post graduate quiz (Respiratory Medicine) at Mumbai in May 2013 a
First rank in the Post graduate exam held at Utkal university
Published a number of research publications on Pulmonary diseases