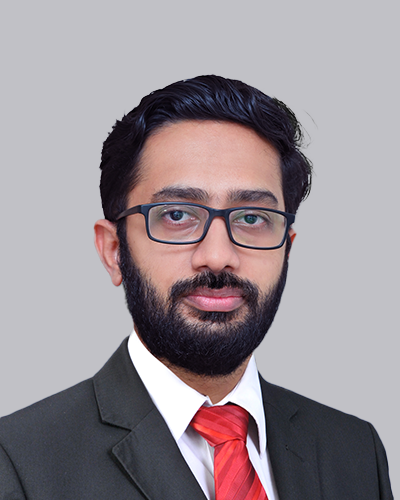 Dr. Ashish P Krishnan
Specialist - Internal Medicine
MBBS , DNB(General Medicine)
Overview
Dr. Ashish P Krishnan is working as specialist in the department of Internal Medicie, he has 3 years of experience at reputed hospitals, Dr. Ashish P Krishnan is a certified physician who has been involved in the treatment team during Nipah virus outbreak. He is well experienced in Covid Care Management and in managing infectious diseases and lifestyle diseases.
Area of expertise
His areas of interest are diagnostic medicine and lifestyle diseases
Publications
Weil's disease with cutaneous manifestations; Indian Journal of Case Reports.
Acute myelomonocytic leukemia presenting as polyarthritis in elderly; Journal of Case Reports.
Facial nerve palsy following temporal bone fracture; Asian Journal of Biomedical Research.
Awards & Recognitions
Poster Presentation An unusual presentation of native valve endocarditis at 7th API National Conference – 2019.
Other Similar Doctors