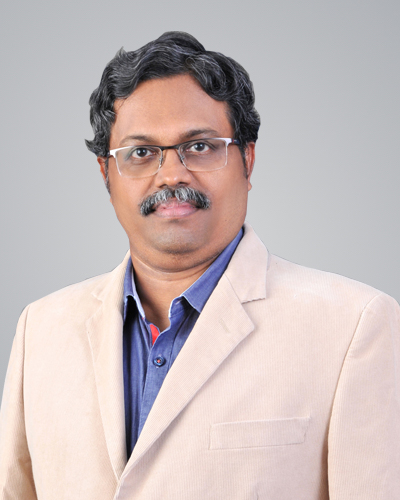 Dr. Bijoy Antony
Senior Consultant
Overview
Dr. Bijoy Antony is credited as the first Nephrologist in Kerala for tunnelled jugular catheter insertion. With considerable, skill, experience and knowledge, he has been able to provide the best care to all his patients, especially in Critical Care Nephrology, CRRT, CAPD and Haemodialysis.
He has also rendered services on an academic level too, and has served as Professor of Nephrology, Professor of Emergency Medicine and Lecturer in medicine at various centres.
He has also shared his knowledge by co-authoring chapters in nephrology textbooks and presenting papers at national conferences.
Area of expertise
Critical Care Nephrology
CRRT
CAPD
Haemodialysis
Awards and recognitions
Developed the biggest dialysis unit in Kerala at Pariyaram Medical College with over 3500 dialysis per month.
Has been a course director for DDT course.
Other Similar Doctors