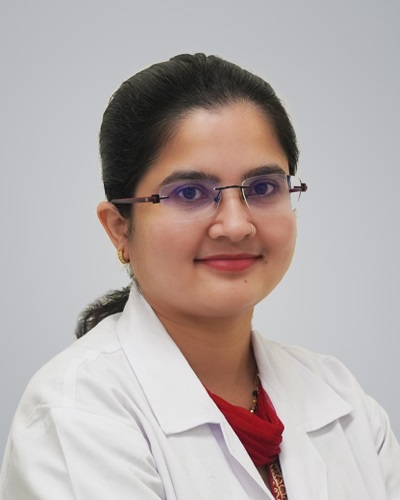 Dr. Heena Sheikh
Senior Specialist - Pediatric Neurology
MBBS, MD (Pediatrics) IAP, Fellowship in Pediatric Neurology (SAT Hospital, Trivandrum)
Overview
Dr. Heena Sheikh is a young and dynamic Pediatric Neurologist with over 6 years of experience in managing pediatric patients and 3 years of experience in the field of Pediatric Neurology. She has worked with eminent pediatric neurologists like Dr. Mohammed Kunju (Ex Professor and Head of Pediatric Neurology Dept., Trivandrum) and Dr. Lokesh Lingappa (Pediatric Neurologist, Hyderabad). Her field of expertise is pediatric seizure disorders, drug resistant epilepsies, inborn errors of metabolism; cerebral palsy; neuromuscular disorders and neurodevelopmental disorders like ADHD and autism and management of critical patients in neurology ICU. She is trained in neurophysiology and interpretation of neurophysiology tests like EEG, video EEG, NCV, BERA and VEP. She has special interest in comprehensive management of treatable metabolic epilepsies and neuro-rehabilitative care.
Awards and recognitions
Gold medalist in Medicine & Ophthalmology during graduation.