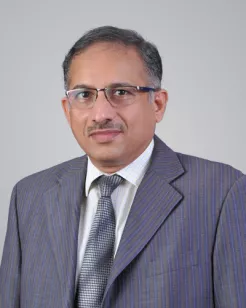 Dr. Murali Gopal
Senior Consultant
MD (Gen. Med.), PG Dip (Diabetic Care)
Overview
Dr. Murali Gopal works as a Senior Consultant with Aster MIMS Kannur. His experience of over 20 years as a consultant in the department of Medicine has been an asset to the hospital.
The doctor has considerable experience in providing outstanding care to all his patients, and works closely with his colleagues in ensuring holistic clinical treatment to all.
With Diabetology as his special area of interest and his strong background knowledge in the same, he has successfully diagnosed and managed patients with obesity, thyroid dysfunctions and all other health problems associated with diabetes.
He has also held the position of teaching registrar for undergraduates and nursing students, thereby imparting his knowledge in General Medicine.
Area of expertise
Diabetology
Obesity
Thyroid Dysfunctions
Other Similar Doctors