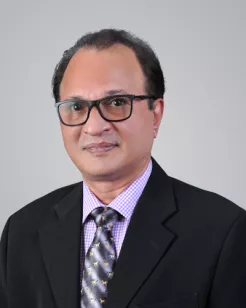 Overview
Dr. Narayana Prasad is one of the most highly-skilled Orthopaedic consultants in Kerala. He has vast experience in Orthopaedics, especially in Arthoplasty, from various prestigious training centres both India and abroad.
He is an expert in several kinds of soft tissue injuries and natural degeneration conditions. No matter how complex or simple the condition might, Dr Narayana provides highest quality care to all his patients.
The doctor has more than 25 years of experience in Orthopaedics surgery and over 20 years of experience in Joint Replacement surgeries.
He aims to serve the community and treat his patients to go back to normal life and indulge in activities that they love to do. The doctor has also lent his expertise and knowledge in several conferences as faculty member / delegate.
Area of expertise
Arthoplasty
Soft Tissue Injuries
Natural Degeneration Conditions