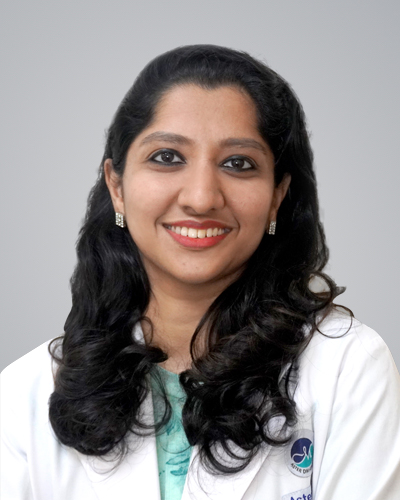 Dr. Pooja Vijayan Nair
Specialist
Overview
Dr. Pooja Vijayan Nair completed her MBBS and Masters of Surgery in Opthalmology from A.J. Institute of Medical Sciences, Mangalore.
She was a Junior Resident at AJ Medical Sciences, teaching MBBS students, and presently working as an internal expert for University Examinations.
She has wide knowledge and experience in Cornea Vitreoretinal Surgeries. She also has experience in working as Senior Resident at Government Medical College, Pariyaram, Kannur.
Dr. Pooja has performed cataract surgeries, Pterygium excision, Chalazion, Enucleation, Evisceration, Corneal Tear Repair and has assisted in numerous Vitreoretinal surgeries, Globe Rupture Repair, and Traumatic Eye Injuries at the best ophthalmology hospital in Kannur, Kerala
Area of expertise
Cataract surgeries
Pterygium excision
Chalazion
Enucleation
Evisceration
Corneal Tear Repair
Vitreoretinal surgeries
Globe Rupture Repair
Traumatic Eye Injuries
Other Similar Doctors